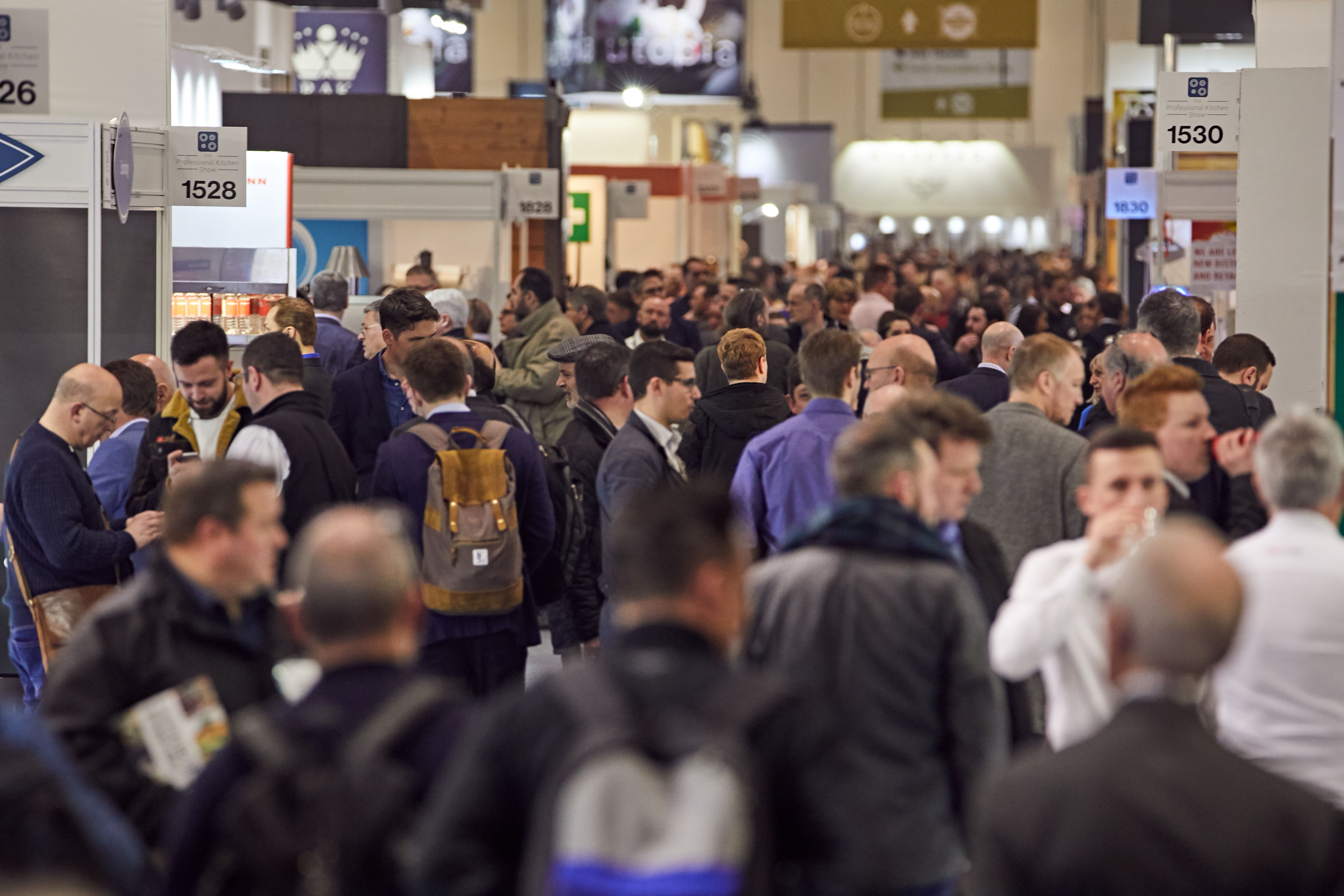 EXHIBITING AT HRC
Hotel, Restaurant & Catering is the UK's largest and most prestigious business event for hospitality & foodservice professionals. By showcasing your products and services at HRC, you will gain unrivalled access to the UK's leading buyers and decision makers 365 days of the year.
For 2022, we are joining forces with The Pub Show and we will provide an enhanced platform for all pub and bar suppliers to do business with leading pub, bar and hospitality owners, operators, and decision makers.
We are also co-locating with International Food & Drink Event (IFE), IFE Manufacturing and London Produce Show.
AN UNRIVALLED OPPORTUNITY TO CONNECT
The UK foodservice and hospitality industry is globally recognised as being at the forefront of innovation and product excellence.
Differentiate and add value to your products and services by showcasing your products to qualifed buyers in person
Save time by generating new business opportunities and nurture existing relationships in one place
Boost brand awareness by your aligning your business with the UK's largest hospitality event
Trusted by the trade: Supported by FEA, The Craft Guild of Chefs, The Caterer, The Staff Canteen, The British Culinary Federation, Association of Pastry Chefs and more…
OVER 15,000 VISITORS JOINED US AT HRC 2020 INCLUDING DECISION MAKERS FROM...

A ONE-STOP-SHOP FOR OPERATORS TO MEET ALL THEIR BUSINESS NEEDS
HRC is curated into five key show sections to allow visitors to easily navigate their way around the show and ensure your business is located in the best area to showcase your products and services. See below an example of the show floorplan to help you visualise what the show will look like in 2022.