Loyalty and Tech is on the Menu for Restaurants to Recover and Grow Post-Pandemic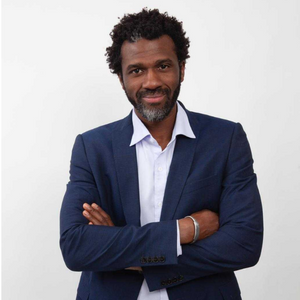 Why loyalty will help the hospitality sector from undercooked to fully booked
Achille Traore, CEO, White Label Loyalty
The pandemic reduced footfall in restaurants and fast-food outlets across the nation. Businesses were forced to implement QR codes for virtual menus, ordering, and contactless payments. This shift came with its challenges - establishments could no longer use in-person hospitality to up-sell or cross-sell, and customer experience now relies a great deal on technology. Fortunately, for the brands that implemented loyalty technology into their digital apps, mobile dining has created many opportunities to regain the customers they lost during the pandemic.
Hardest hit sector
The UK lost almost 1,000 pubs and restaurants as a result of lockdowns. Even after the restrictions were lifted, the industry has struggled to recover. Indeed, the latest data from Barclaycard identified that it was the hardest hit sector by restrictions. Karl Chessell from CGA Strategy warned the industry faces a long road to recovery: "restrictions on socialising and trading may have eased, but their impacts continue to be felt by restaurants, pubs, and bars whose reserves have been eaten up by months of closure".
Not only is this sector battling a sense of collective anxiety around going out and eating in public settings, but its customer base is often inconsistent. After all, who wants to eat at the same place every week? These issues make improving customer loyalty and engagement difficult. We are seeing, however, that food and beverage brands who have committed to launching loyalty programs are seeing their investments pay off…
Chains cooking up intelligent loyalty programs
A survey by Publicis Sapient's Digital Life Index found that one-third of respondents feel a customer loyalty program is one of the top three factors that they consider when choosing what to eat. Such results are reflected in how many food brands have invested in loyalty solutions over the past few years. There are many independents that will have their own schemes but, in terms of size, scale and reach, it's hard to look past major brand innovations.
Greggs introduced its new and improved mobile loyalty scheme "Greggs Rewards" in 2020. The scheme offers customers digital stamps and rewards across all baked goods. Customers are rewarded for transactions but also have access to extra offers such as a free "birthday treat" and a "free Bake and a hot drink of your choice just for downloading the app". That's a win-win for brand and consumer - Greggs receives early information about what each customer likes, and Greggs fans get rewarded with the products they enjoy most frequently.
In 2018, Nando's knew that transitioning to a digital-first loyalty scheme would improve customer experience across its restaurants. The original Nando's loyalty program relied on plastic cards that needed to be handed to staff with each transaction. Customers would collect "chillies" that could then be redeemed for free meals. As we know with traditional loyalty programs, there are multiple issues with relying on a plastic card: customers have to keep them and remember them for each visit. Furthermore, the use of plastic doesn't translate to the environmentally-friendly and modern values that Nando's wants to be known for. Fast-forward to the launch of their digital Nando's Rewards program - the chain saw over 300,000 customers signed up to the mobile app within just three months. The switch to digital eliminated the pain points of lost or forgotten cards and created a future-proof loyalty scheme that has since proven to boost customer engagement.
The bread and butter of the F&B Industry in 2022
One of the core benefits of a restaurant loyalty program is the ability to create campaigns that are triggered by customer data. Loyalty programs can collect historical, locational, and behavioural information about each diner which can be used to set up promotions, notifications, or marketing campaigns. Delivering targeted offers at these crucial times of impact is the key to increasing customer engagement in this industry. Those brands that incorporate AI and machine learning to create marketing triggers based on data are winning the race to recover their missed sales and revenue post-pandemic. Such data isn't just useful for personal customer interactions. Restaurants are also using loyalty data to make key strategic business decisions - such as where to open a new establishment.
Digital loyalty is part of a rising trend of technology-driven solutions in the hospitality sector; more and more businesses are adopting technology that can improve the customer experience in restaurants, bars, and cafes.
Fully-booked in the post-pandemic economy?
For those that still haven't made the digital leap, time may be running out. Consumer expectations change quickly, and brands that are using digital loyalty have more tools at their disposal to increase customer engagement and recover business.
The pandemic has ultimately kick-started a digital revolution in the food and beverage industry, and data-powered loyalty marketing is the key to helping the sector move from undercooked to fully booked.