07 Jun 2022
DesignLSM on building communities through hospitality design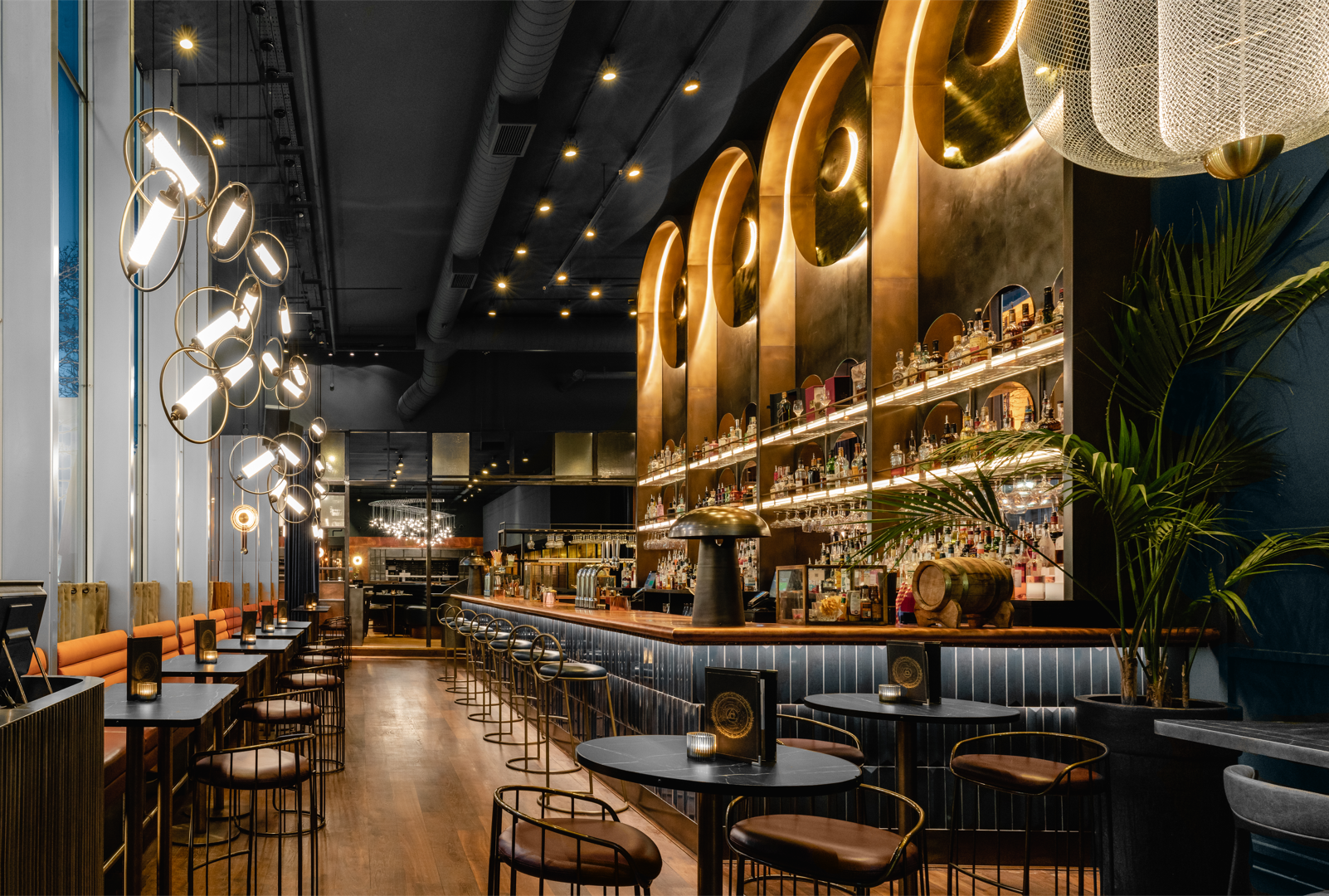 HRC sits down with hospitality design specialists DesignLSM to talk sustainability, conscious design and bringing communities together through multi-purpose spaces.
What are some of the major trends you're seeing in hospitality design?
The demand of sustainable design is ever-present, but being sustainable isn't just about materiality – it's about considering the lifecycle of products and the space; thinking about the future evolution of the present design. It is also important to consider sustainability in a wider context, not just the environmental impact but on a human and community level as well.
Locality, therefore, continues to be a key consideration, not only in terms of design inspiration, integrating the local landscape into the design narrative, but considering the needs of the local community and culture as well forging relationships with, and maximizing the use of, local manufacturers, artisans and suppliers.
A conscious approach to designing and creating spaces that support the enhancement of guests' physical and mental health has become more prominent in line with the growing awareness of wellbeing, designing for the senses – addressing the emotive and physical influence colour tactility and smells have on a guest's experience.
We continue to see the evolution of the post-Covid trends relating to hedonistic and immersive design – appealing to those looking for a maximalist experience, seeking out socially dynamic spaces. Spaces that intrigue, demand exploration and are distinctively different from their homes and the 'norm'. As opposed to the other post-Covid group which is more slow living and travel – finding spaces that feel reassuring, tranquil and calming. Flexibility is another key area for design consideration – thinking about how spaces have to pivot and work harder, not just through the day part but also being more adaptable to the guests' ever increasing and demanding needs.
How do you approach sourcing suppliers?
We have built up a database of reliable suppliers that we work closely with to deliver fantastic spaces, many of which we have collaborated with to create beautiful bespoke pieces for our clients.
We strive to make our designs as sustainable as possible, so it's vital to look at the circular product lifecycle for materials and furniture and the overall supply chain to ensure we are purchasing and creating products from valued and trusted sources that are accountable.
The Ukraine war, Covid and Brexit have all had a dramatic impact on delivering products from overseas so sourcing local, UK-based suppliers and artisan makers has been crucial over the last year or so.
We continue to seek out and discover new suppliers through taking an active interest in design exhibitions, artisan fairs and cultural tours to different cities both in the UK and abroad.
Where do you find inspiration for design projects?
Our inspiration comes from a number of places. First and foremost, it's about understanding the brand DNA and the entire concept both commercially, operationally and experientially; being clear about the tone of voice and the guest experience, as these form the foundation for design.
We get our inspiration from everywhere. We look at retail brands, architecture, fashion, and art for example, absorbing other cultures and watching how people behave and react to spaces.
The natural world also provides a source of inspiration for us. It's always interesting to see how fauna and flora evolves and grows in unexpected places and shapes, looking at the colours, tones and textures of the natural world.
Inspiration is never far away.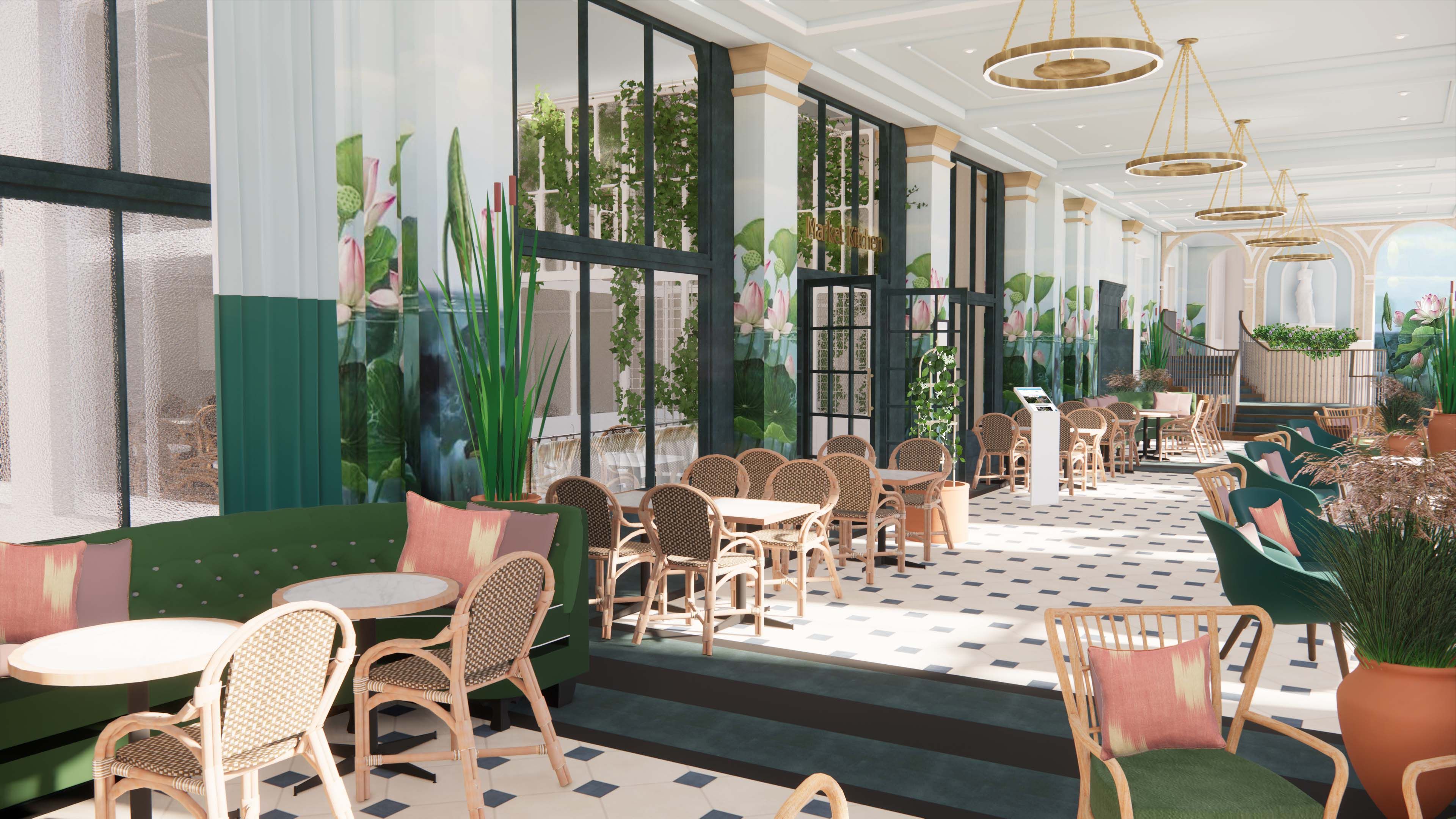 How have the events of the past two years influenced hospitality design?
The pandemic has brought about many changes as the guests' needs alter and lives become more fluid and agile, space planning and design needs to respond. The world of travel has re-opened and changed at the same time. For example, flexible and remote working has had a huge impact on hotel design. Placing importance still on the basics such as comfortable beds, good bathrooms and lighting, fast and reliable WI-FI, the inclusion of charging stations etc – but now considering maximizing space for in-room working alongside collaborative workspaces – whether that be for larger meetings or FOH social spaces for co-working opportunities. Some hotels have even transformed family rooms into bedroom/office spaces as well as converting larger adjoining rooms into short rental offices particularly attractive for those companies who downsized during lockdown but still needed a central City base a couple of times a week for their staff.

The pandemic, along with Brexit, has also had a huge impact on staffing issues. Staff shortages are forecast to continue well beyond 2022 according to predictions from recruitment agencies following a KPMG survey. We are factoring in this staffing crisis through our designs, looking at how we can create operationally efficient spaces as well as imbedding technology such as self-check in systems, QR codes and branded Apps. The physical layout is also carefully planned – with less staff on the floor, there is more pressure on team, plotting the most effective operational flows and clear sight lines to maximise operational efficiencies is crucial.
Brand communication and guest connection has been another area that has accelerated as a result of the pandemic. It was important for brands to keep communication engaging and relevant during lockdown – to maintain a relationship and build loyalty with their audiences. (Taking conversations to a digital or print based space rather than the physical). Once spaces re-opened it was important to continue this dialogue and consider how the communication evolved pre-arrival, during a visit and post - making sure that experience is reflected and enhanced by the physical space. There's no doubt this will continue to be an important area of consideration – especially when we factor in the growth of the 'value economy' where people are concentrating their spend by supporting those brands that share the same ethics and values as them or that have a greater sense of purpose than that of pure commerce.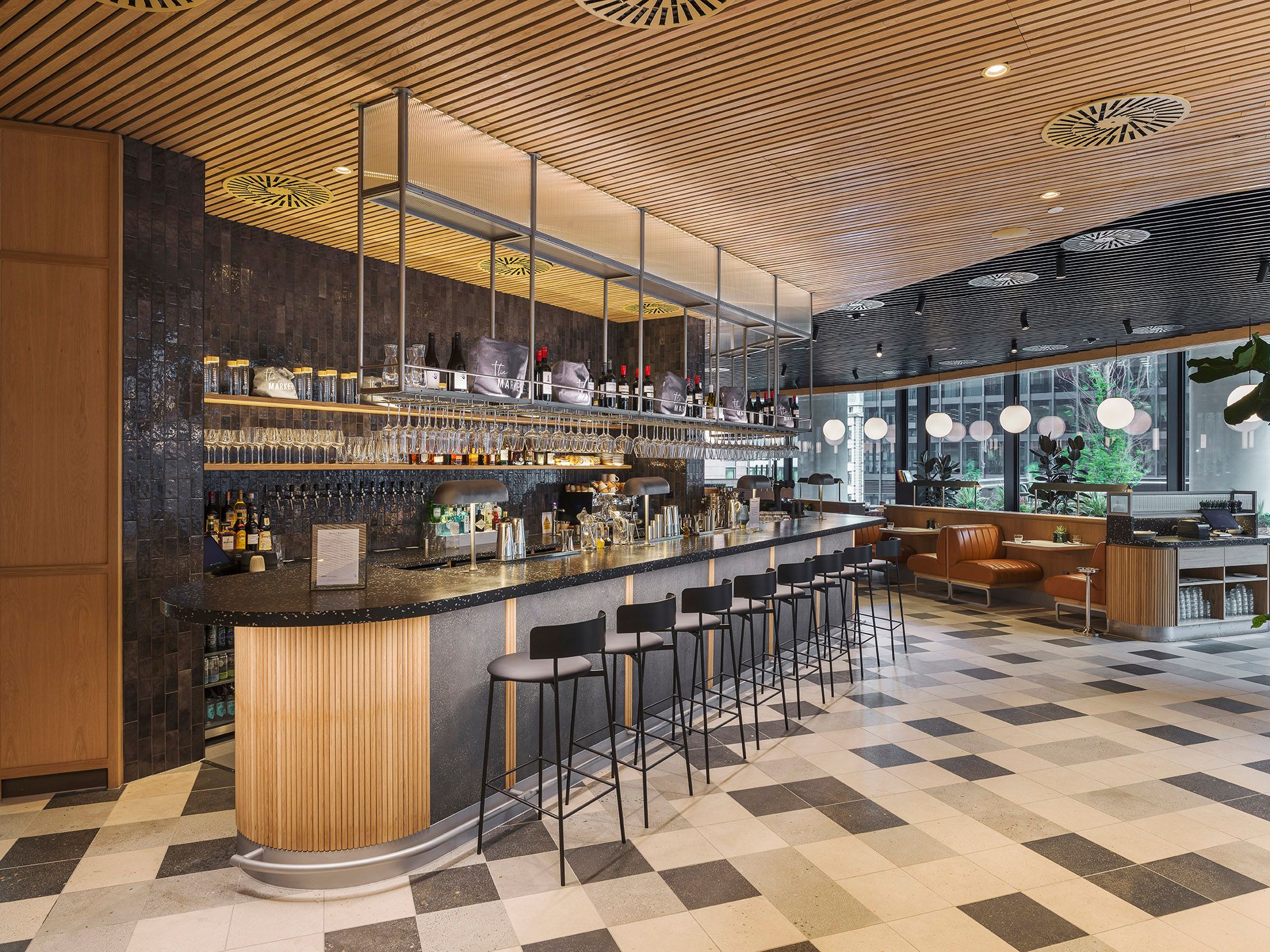 What advice would you give hospitality businesses planning an interior design update?
Hospitality has always been an important fabric of our society but especially over the couple of years, proving that they don't just provide a function but act as a place that brings communities and people together, encouraging social and physical exploration. These spaces provide an anchor or heart to a locality, helping to form their identities. It is important that this is considered as part of the design process – understanding that 'journey' and value system.
It is also key to look at ways to work smarter, integrating oneself with the client team to truly engage with their vision and objectives and where appropriate push that thinking further. Coordinating at an early stage with the co-consultancy team is also really important – especially as we see a huge pressure on cost-inflation in materials, understanding how to be effective with the programme and budget – looking at a space holistically to understand where the pressure and cost points may arise to try and resolve any issues before they arise.
Secondly, being ever more vigilant around sustainability and a brand's principles, and thinking about it as a whole rather than an individual space. When it comes to design evolution, it's thinking about integration; both the physical and the online space. For example, we are now working with clients to visualise their brand ownership and representation within the Metaverse - which is an exciting next chapter for design.
To find out more about the Design & Décor section at HRC 2023, email Ilona.Horoszko@montgomerygroup.com.