18 Jan 2022
Announcing the first four chefs joining The Staff Canteen Live 2022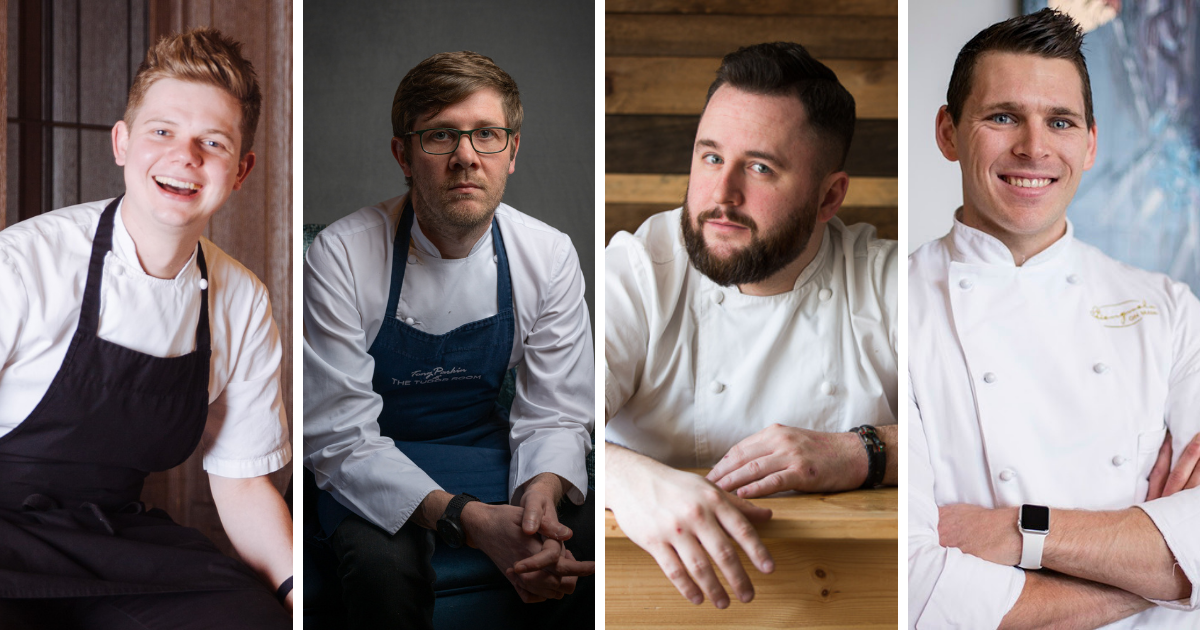 To celebrate, we've put together a stellar line-up of chefs to take to the stage for three days of live cooking demonstrations, and we're glad to announce the first four:
Cooking on Monday, March 21st will be the head chef of The Grill at The Dorchester, Tom Booton; followed by head chef of Michelin-starred Tony Parkin at the Tudor Room; chef owner of Michelin-starred Salt in Stratford-Upon-Avon, Paul Foster; and last but not least, Jean Delport, head chef at the one Michelin-starred Restaurant Interlude of Leonardslee Lakes and Gardens.
All chefs will be joined by a team member they consider to be 'one to watch,' giving onlookers the opportunity to meet some of the UK's rising culinary stars.
Mark Morris, The Staff Canteen Founder, said: "I'm really excited about HRC, as I am every year, but I think this year is going to be exceptional. Hospitality has gone through an absolutely terrible time in the last 24 months, so to be able to have all the team together with some amazing chefs on stage, cooking and showcasing their fantastic skillsets will be a real celebration of hospitality."
There will be regular sessions running every day of the three-day show with each of the chefs delivering interactive demonstrations, as well as offering recipe guidance and cooking tips.
Samples of the chefs' dishes will be regularly making their way into the audience, so guests will not only witness the best food being prepared, they will be able to taste it too.
Cara Houchen, Editor of The Staff Canteen added: "As ever. our chef line-up boasts a number of Michelin stars but also some great new talent, we are incredibly passionate about this industry and we want to be part of nurturing young chefs and offering them the spotlight at our live event. I can't wait to be sharing the stage with these excellent chefs again - it's been too long!"
Each session will offer show visitors the chance to ask the chefs all manner of questions, from industry matters to career and cooking tips.
The event with bring together four shows covering everything from food, drink, catering equipment, interiors, technology alongside talks, masterclasses, panel debates and much more.
Visitors can click here and register now for a free ticket to the show.
*If you would like to be involved as a sponsor, please email jen@thestaffcanteen.com or call 0330 2021051