ZOONO® Microbe Shield (Z-71)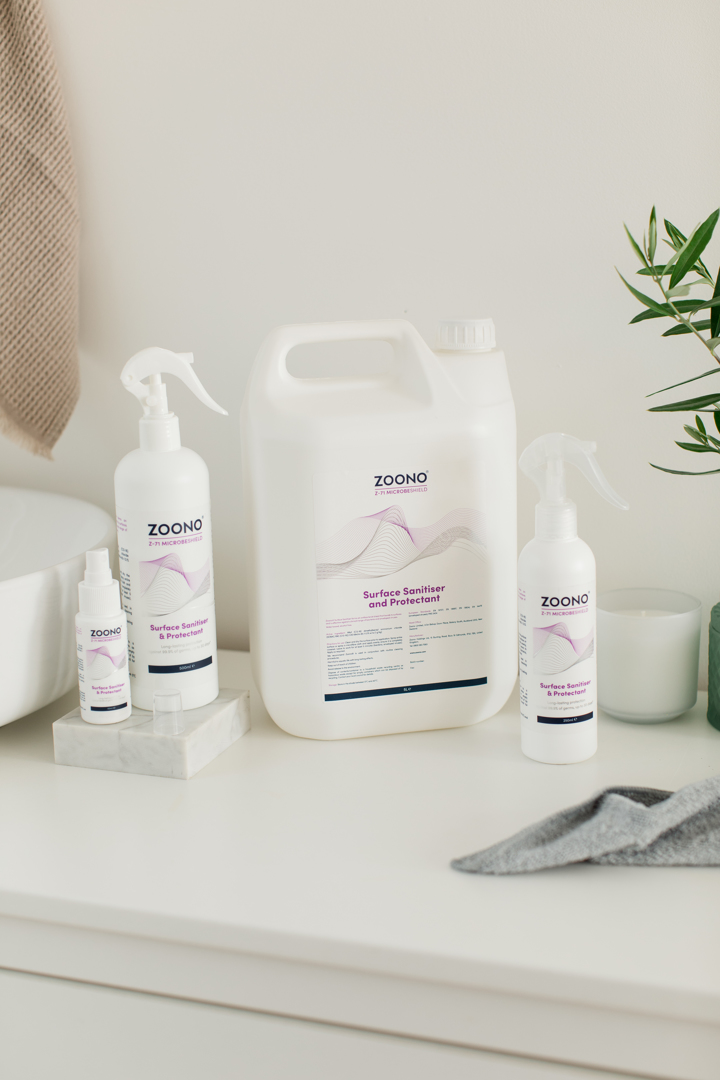 ZOONO® Surface Sanitiser Spray is effective against a broad range of bacteria and enveloped viruses and helps to keep critical surfaces and touch points protected for longer.
Water-based
Alcohol-free
DIRECTIONS FOR USE:
Clean and dry the surface prior to application.
Spray entire surface or spray a microfibre cloth and apply evenly, ensure it is completely covered. Leave to work for at least 5 minutes.
Apply as required.
We recommend ZOONO® is used in conjunction with routine cleaning procedures.
All-Purpose compliments your existing cleaning routine and can remain on surfaces for up to 30 days.
ZOONO® will remain active even after your routine cleaning procedures.
Uses include:
Floors
Kitchens/bathrooms
Door & tap handles
Any other common touchpoints
Manufacturing
Use Zoono® safely. Always read the label.
Categories
Professional Kitchen Equipment
Design & Décor