ZOONO® Hand Sanitiser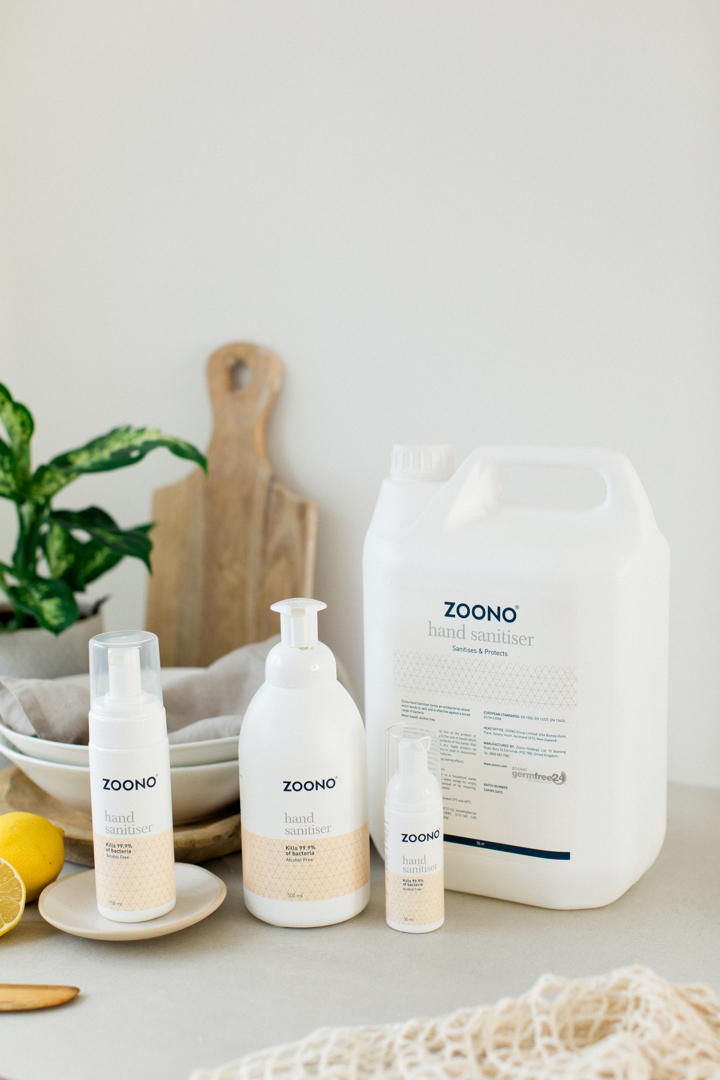 ZOONO® Hand Sanitiser forms an antibacterial shield that bonds to skin and is effective against a broad range of bacteria. Effective for up to 24 hours.
DIRECTIONS FOR USE:
Apply 3ml of product to clean hands and cover all surfaces of the hands.
Rub hands for 30 seconds, until dry.
Apply product as required.
We recommend ZOONO® is used in conjunction with routine hand hygiene procedures.
Use Zoono® safely. Always read the label.
Categories
Professional Kitchen Equipment
Design & Décor