Winterhalter Service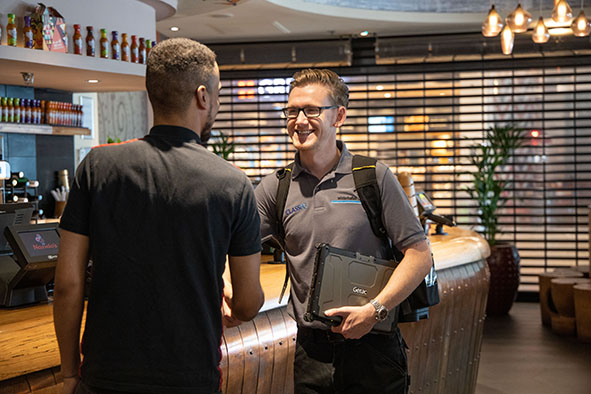 To support our machines, we have an equally robust and dynamic nationwide network of Winterhalter service engineers. Our pro-active approach means that machines always have the very best chance of being operational; enabling you to concentrate on serving customers and reducing downtime.
Our engineers are trained by us and carry original equipment spares. We're proud of our First Time Fix rate which is over 93%.
We have a variety of service packages that can be tailored to meet your needs. Machine longevity plays a major part in the sustainability story. One machine lasting for 10 years has far less environmental impact than purchasing 2, or even 3 machines in the same period. Our Total Care approach is very much at the forefront of this philosophy.
Categories
Professional Kitchen Equipment