URBAN COMPACT COFFEE CART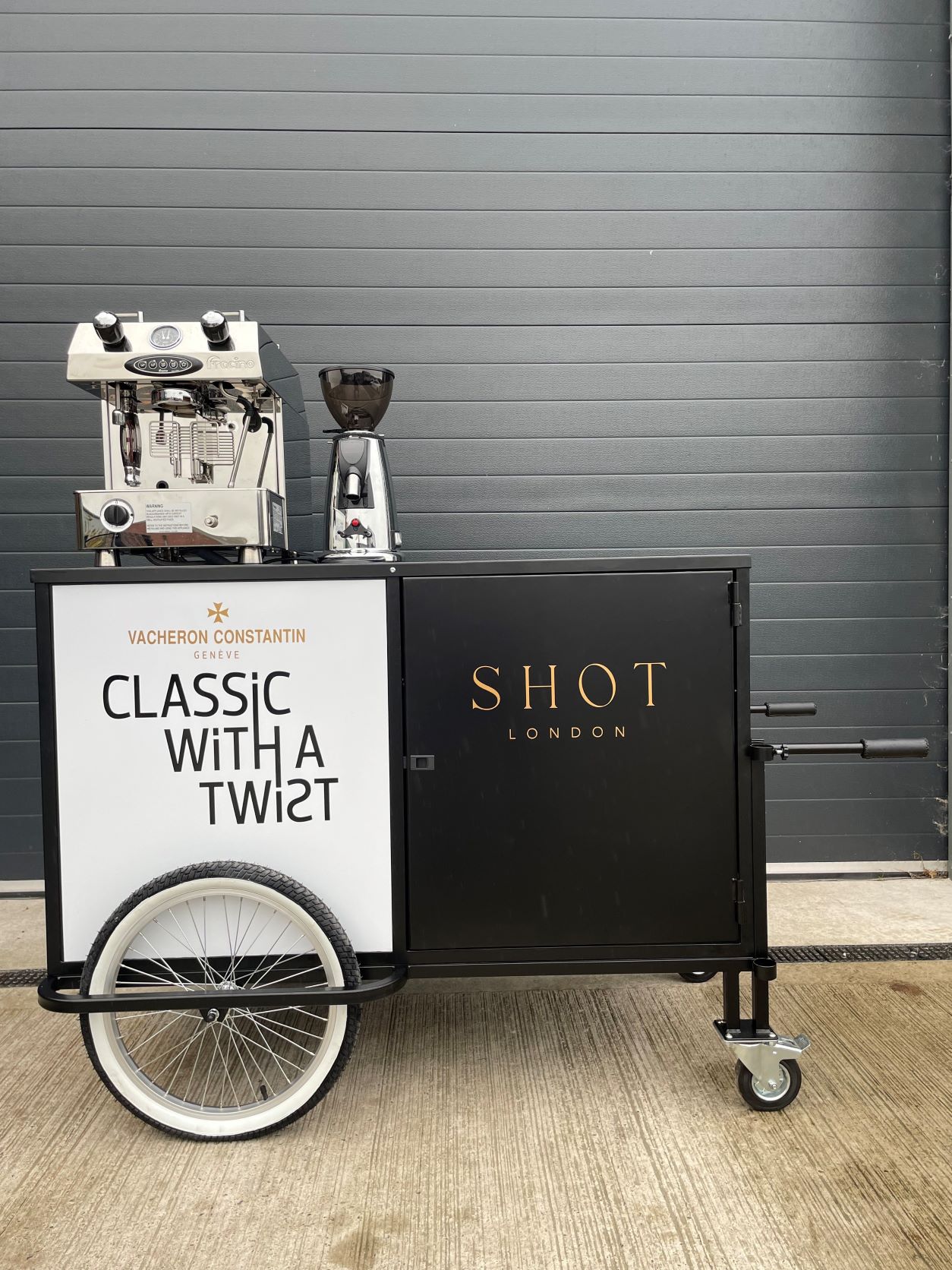 THE URBAN COMPACT COFFEE CART PACKS A REAL PUNCH!
This fantastic, handmade mobile coffee cart will look stunning in any environment – inside or out. It's the perfect cart for when space is at a premium as it can be easily stored or transported without taking up too much space! We can custom spray paint and fully brand the cart to suit your requirements too.
The possibilities don't just end there! With a bit of imagination you can sell lots of other products from the cart including flowers, smoothies, books or a simple pop-up shop to promote your products.