UC Series: Undercounters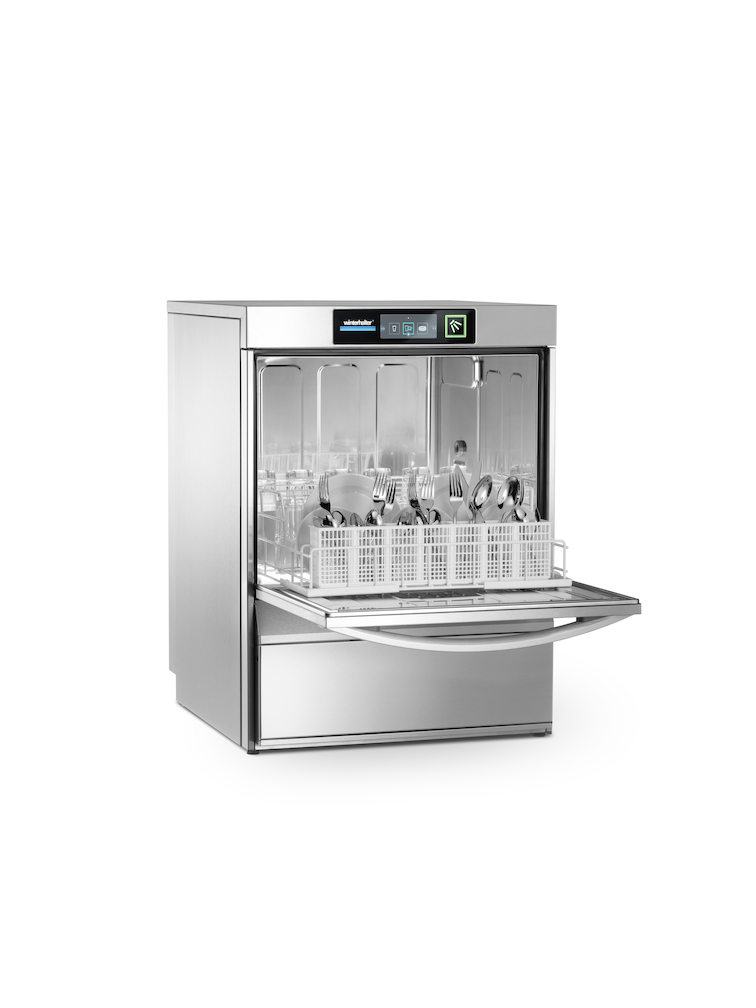 The most advanced undercounter machine on the market, the machine we call 'The Masterpiece' can be set to meet precise on-site conditions. The machines can be configured to be a:
Glass washer
Dish washer
Bistro washer (glass and crockery mix)
Utensil washer
The machines are available in sizes:
Small
Medium
Large
Extra large
The machines come with a familiar, smart phone style, operating panel which allow operation to be simple and straightforward. A new wash arm design reduces water consumption, delivers an exceptional wash result and reduces running costs by up to 22%.
These machines also have Connected Wash technology allowing them to be connected to the internet. Connected Wash technology allows users to monitor their machines remotely via an app or portal.
Additional options are available like Energy (recycles energy from waste water and steam) and Excellencei (built in reverse osmosis giving perfect wash results and no need for polishing).
Categories
Professional Kitchen Equipment