Turbofan Digital Combi Steamers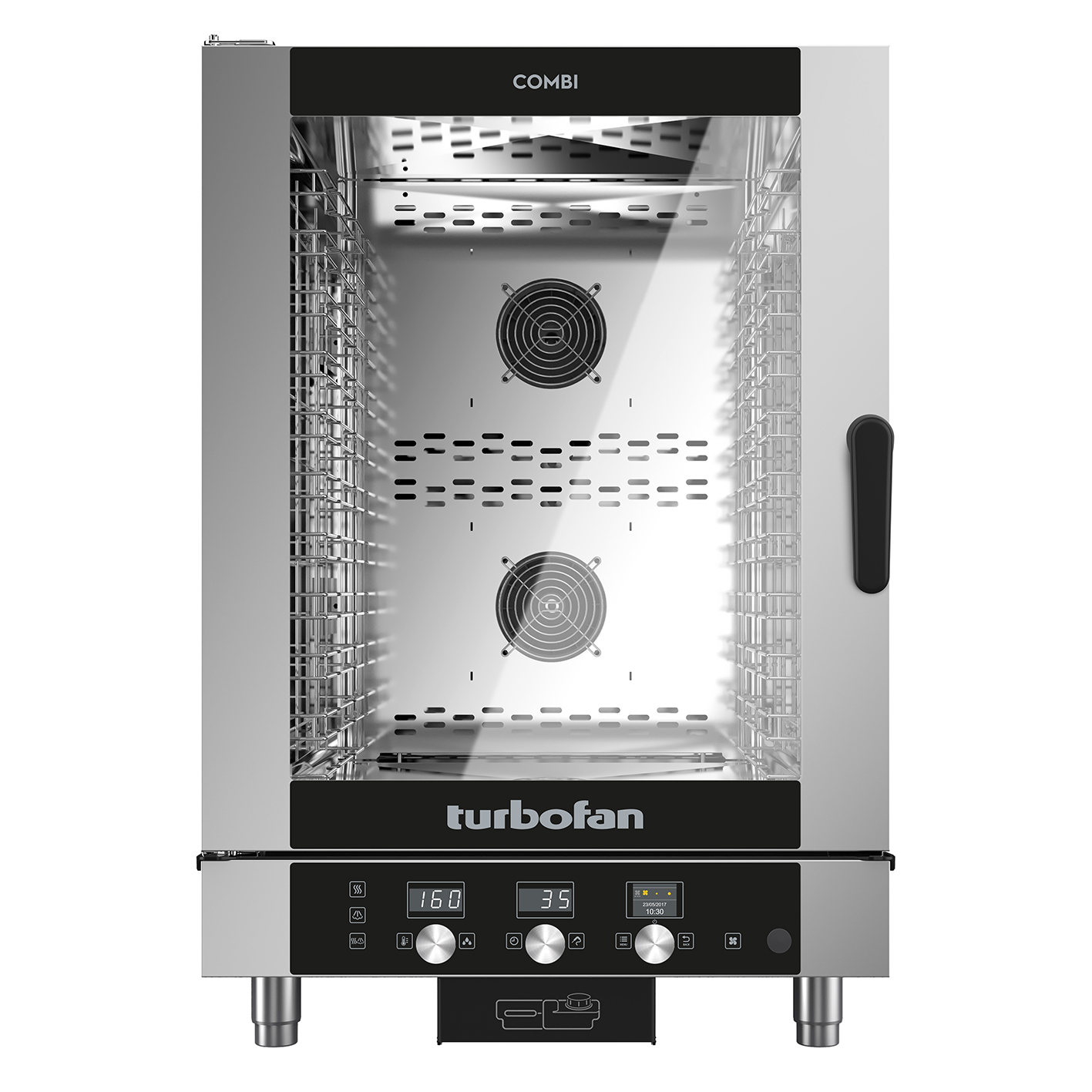 Blue Seal have a range of simple to operate, robust and stylish combi steamers suitable for all of your requirements. Digital ovens feature automatic washing and programming, but retain Blue Seal's simple to operate philosophy.
Available in five, seven and ten grid options and with the ability to double stack. Condensing hoods are also an option for all models.
Categories
Professional Kitchen Equipment