the Super Q™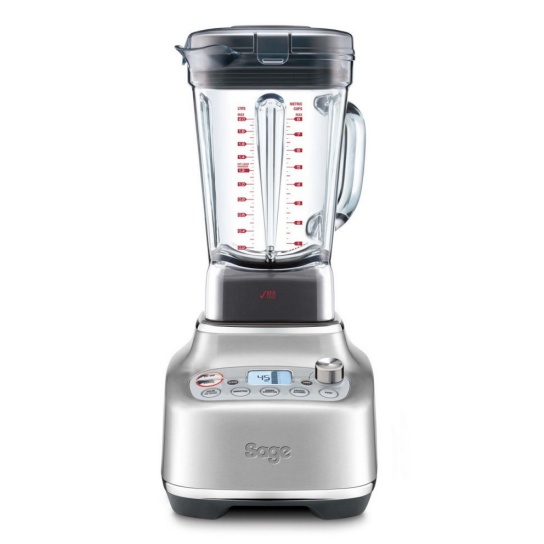 Super Quick, Super Quiet, Super Blender.
Commercial grade blender designed for the home kitchen. With the most powerful motor, personal blender attachment and noise suppression technology, the Super Q improves versatility and delivers an advanced texture optimisation for smoother & softer textures.
SUPER QUICK AND POWERFUL
With a powerful 2400 Watt motor, the Super Q has the highest possible motor rating. With 300km/h blade tip speed under load for quick results.
PERSONAL BLENDER ATTACHMENT
The Super Q comes with an additional blade system to mix food and drinks directly into a personal blender cup. So you can have your drinks on the go and blend smaller amounts of food into a small vessel. It features an intelligent base that automatically recognises the vessel and optimises performance, whether you use the 2L jug or the personal blending on the go cup.
5 ONE TOUCH PROGRAMMS
One Touch programs feature optimised time/speeds to produce the tastiest results. Enjoy silkier dairy smoothies and smoother green smoothies thanks to the two smoothie programs. Turn ice into snow with pulse/ice crush, get creative with the frozen desserts function or make fast hot cold-to-hot soups easily with the soup one touch program.
12 SPEED SETTINGS
Easy selection and advanced texture optimisation for smoother & softer textures. Create natural nut butters, nut & bean milks, fresh cocktails, fine milled flour, creamy dips, rich sauces, zesty dressings and freshly ground spices.
NOISE SUPPRESSION TECHNOLOGY
Imagine higher performance that's easier on the ear. A unique cooling system reduces operating noise optimising this super blender for the home.