The Control °Freak™ Induction Hob - Sage Commercial by Polyscience®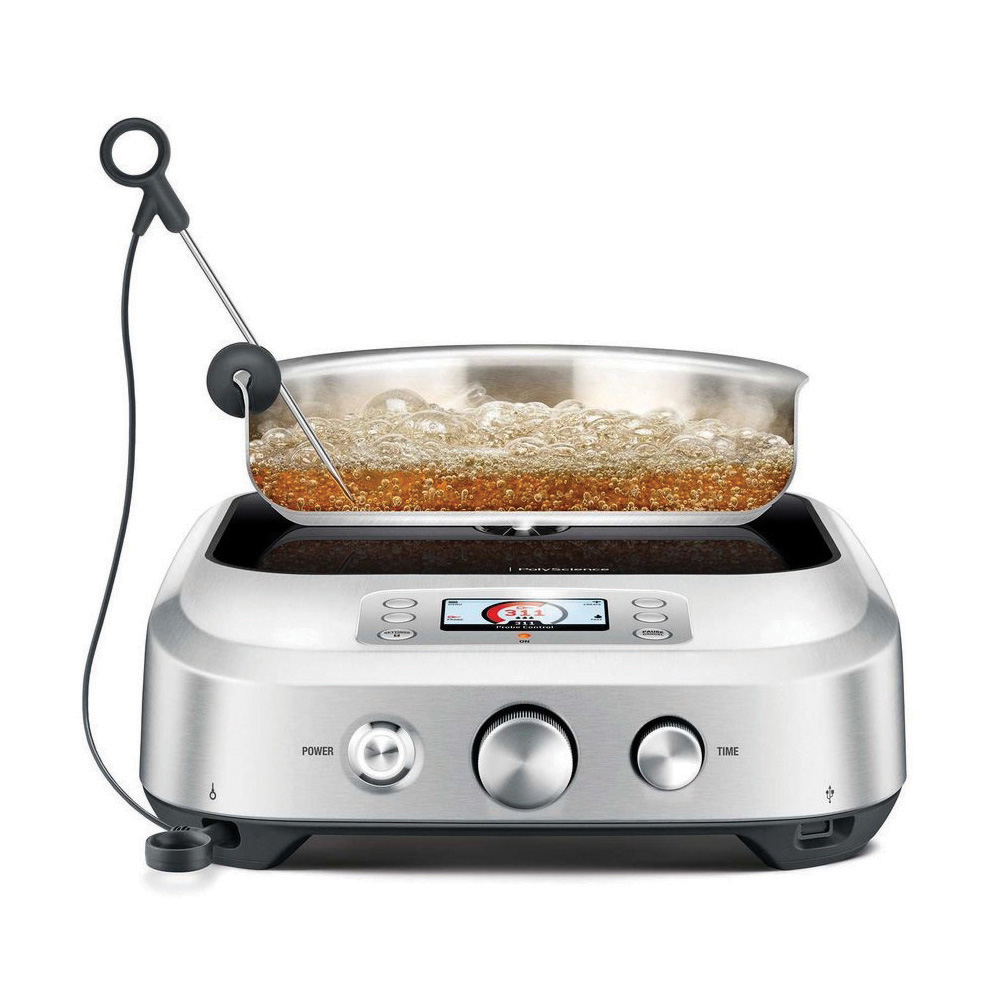 The Control °Freak™ induction cooking system is the first of its kind to accurately measure, set and hold 397 cooking temperatures from 30°-250°C. Probe Control™ remote thermometer to precisely control the temperature of both water and fat-based liquids.
The Intensity function gives incredible control over the heat up speed to the set temperature. A Create function stores frequently used custom temperature profiles for simple one-touch recall.
For years, induction hobs have appealed to professional chefs seeking, above all else, precision. They work like this: a high-frequency electromagnet creates a magnetic field between the cooktop and the pan. This then penetrates the iron in pans, essentially creating heat energy inside of them. The pros are plain to those who use them. Apart from being wildly energy efficient and wicked quick, induction burners can be set and maintained to exact degrees within a set range.
The hurdle is that most cooks just aren't used to precision cooking; they're used to stoves that heat food in vague generality (low, medium, high), the parameters of which change from kitchen to kitchen, stove to stove. The Control °Freak™ Induction Hob, however, engineered in tandem with PolyScience, improves the usability of induction-type cooking in two ways: first, it features a sensor that measures the liquid inside a pot, not just the surface temperature. It also allows cooks to set the rate at which the ideal temperature is met, meaning it doesn't just start sprinting from the get-go — this is good for things like eggs, which are hyper sensitive to heat. If you're not impressed yet, know that the Control Freak offers the widest range of temperatures out of any induction stove ever made. Users can set and maintain exact temperatures between 30°-250°C.
Categories
Professional Kitchen Equipment
Technology