T&G CrushGrind Salt & Pepper Mils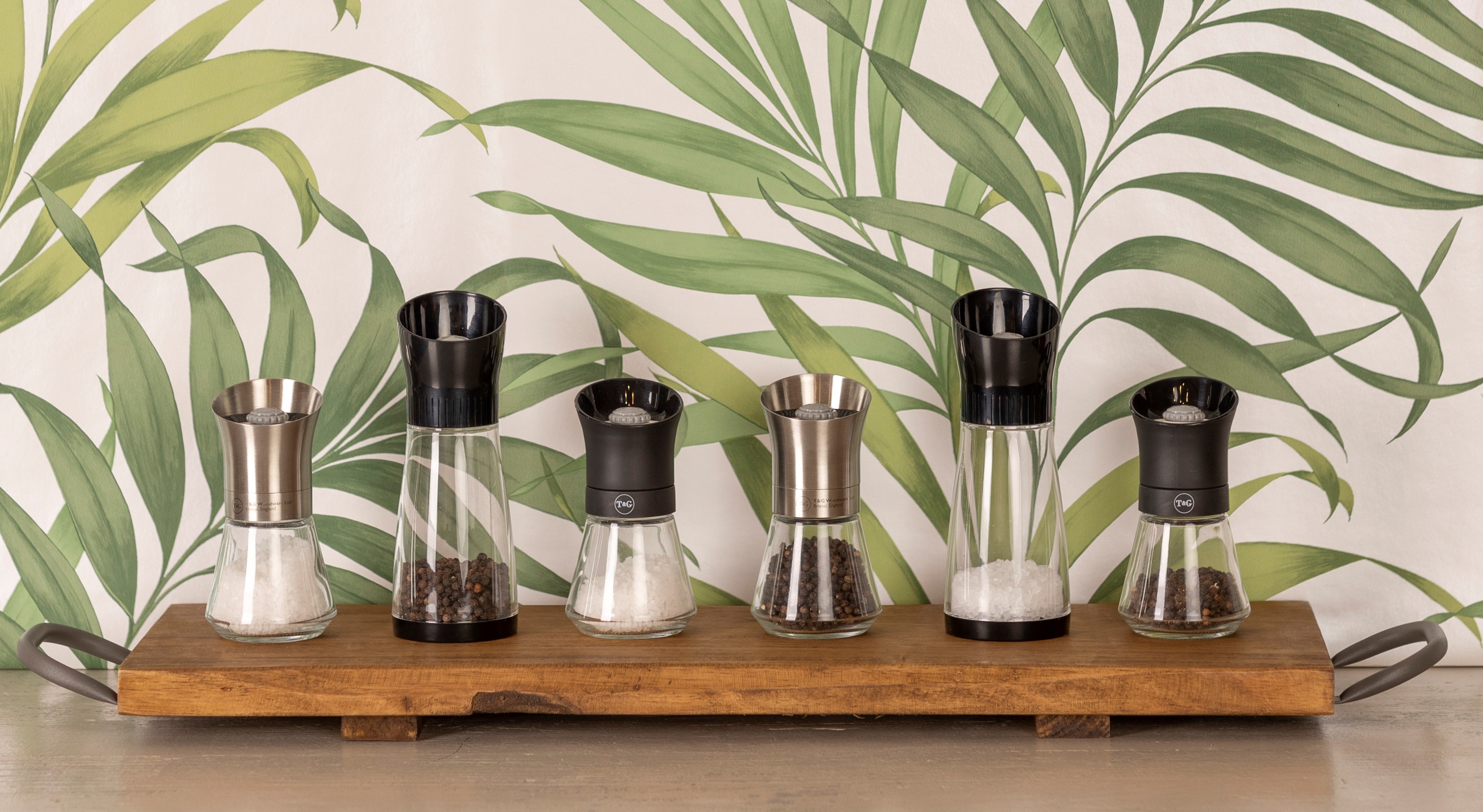 T&G's CrushGrind salt & pepper mills lead the market in terms of design, function and quality.
The mechanism allows you to effortlessly grind not only salt and pepper but whole dried herbs and spices. A fully adjustable grinder with up to 12 setting from coarse to grind, customers can season their food to their own tastes.
The mechanism is ceramic so will not corrode like metal grinders and each mill has an easy to fill design as they do not have a spindle.
All T&G CrushGrind mills come with lifetime mechanism guarantee.