Tea Envelopes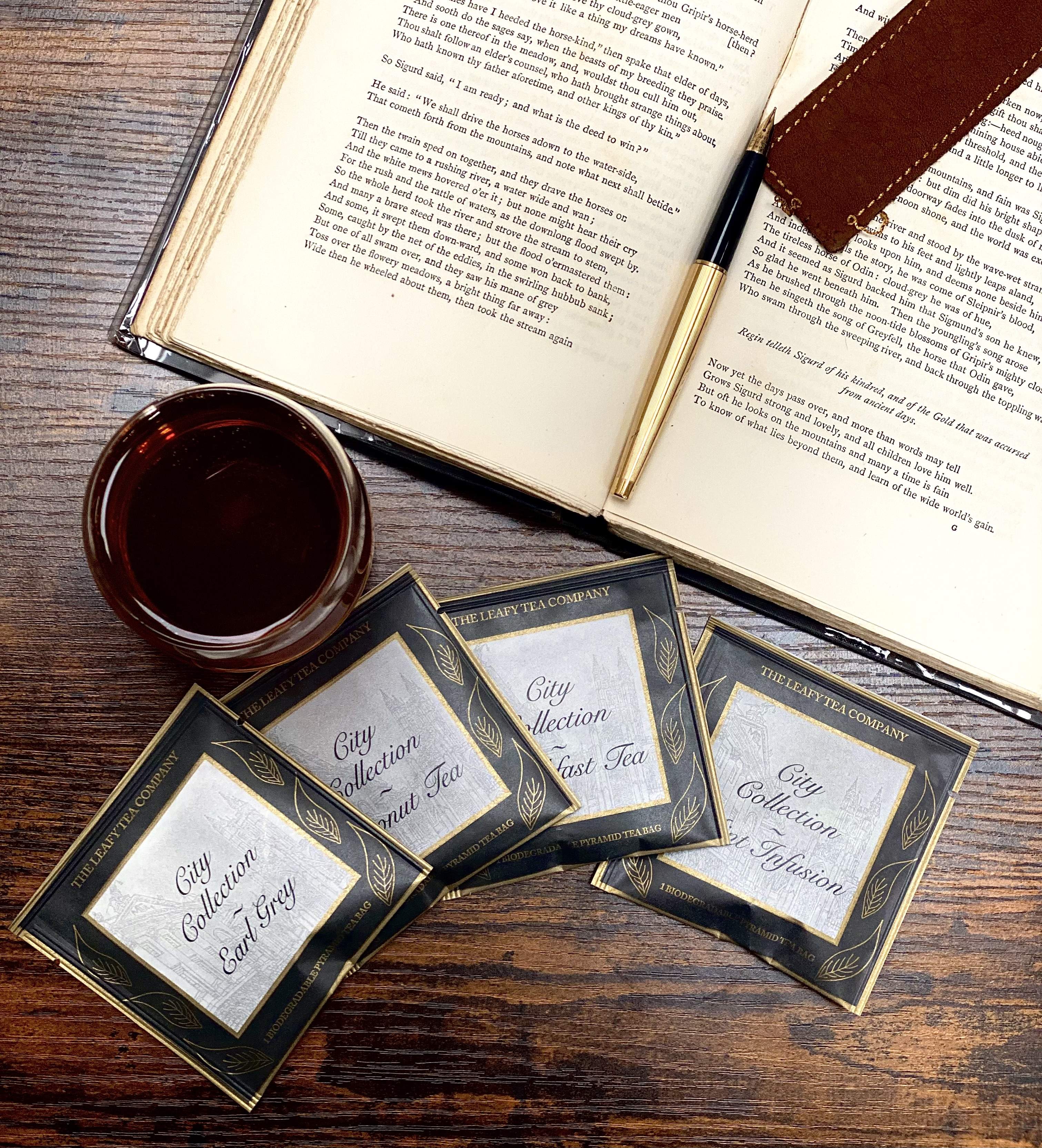 These gold and black single-serve envelopes are our revamped range, each containing a biodegradable pyramid they are sure to stand out in any guest-room or conference setting.
We've chosen 4 of our best-selling blends and couldn't be prouder to showcase our blends.
In times like these it's especially necessary to provide an experience for guests to relax in the comfort of their room, we're on the case to bring tea back to the forefront and not the afterthought.