Sustainapouch Com postable 80mu Chamber Vacuum Pouches 200 X 300 mm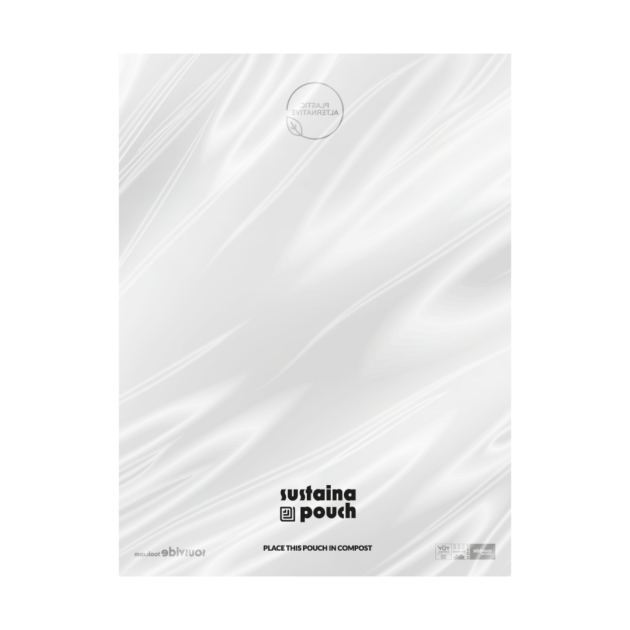 Award winning home compostable food safe vacuum pouches, specifically designed
to withstand the temperatures of sous vide
cooking, but can also be used for storing any
kind of foods. These vacuum pouches can
withstand temperatures up to 85°C over 12
hours, whereas other pouches would swell &
delaminate.
The pouches are made from a certified home compostable
flexible film with excellent sealing strength and high
transparency. Made from rice, potatoes, corn and a fossil
fuel copolymer. Made to the highest quality, and their
strength means they are ideal for sous vide cooking. They
are transparent, allowing for easy identification of the
product.
Our Sustainapouch Compostable Chamber Vacuum
Pouches can be disposed of directly in the organic waste
bin, they won't contaminate the environment, as they are
100% natural, they dissolve and decompose in nature with a
combined action of oxygen and water.
Designed to reduce waste, SousVideTools.com vacuum
packaging system is made sustainable by these new
compostable bags. Restaurant and food businesses can
continue to bring their high quality standard of cooking in
a more responsible and sustainable which will help reduce
costs, food waste and make customers happy.
Our Sustainapouch Compostable Chamber Vacuum
Pouches have a high barrier to oxygen and humidity and
proven as sealing temperatures resistant. They are a great
use of renewable resources and will help decrease the huge
environmental issues on the planet.
Reduce your environmental impact with our compostable
bags. Our Sustainapouch Compostable Chamber Vacuum
Pouches protect against oxygen and humidity, and are also
suitable for pasteurising and freezing. After being used,
they go into your organic/food waste bin.
KEY FEATURES
+ Made from rice, potatoes, corn & a fossil fuel
copolymer
+ Certified home compostable flexible film
+ Excellent sealing strength
+ High quality
+ Long food preservation capability
+ Protect your food from freezer burn &
dehydration
+ Withstand temperatures of 85°C for 12 hours
+ Bio-based adhesives designed to be broken
down by bacteria
+ Made from renewable sources
+ Biodegrades under industrial & home
composting conditions into organic biomass
+ Ocean Friendly typically reducing to granular
levels within 26 weeks of immersion and
exposure to microbes, water and oxygen.
Categories
Professional Kitchen Equipment