Scaffa Orchard Edition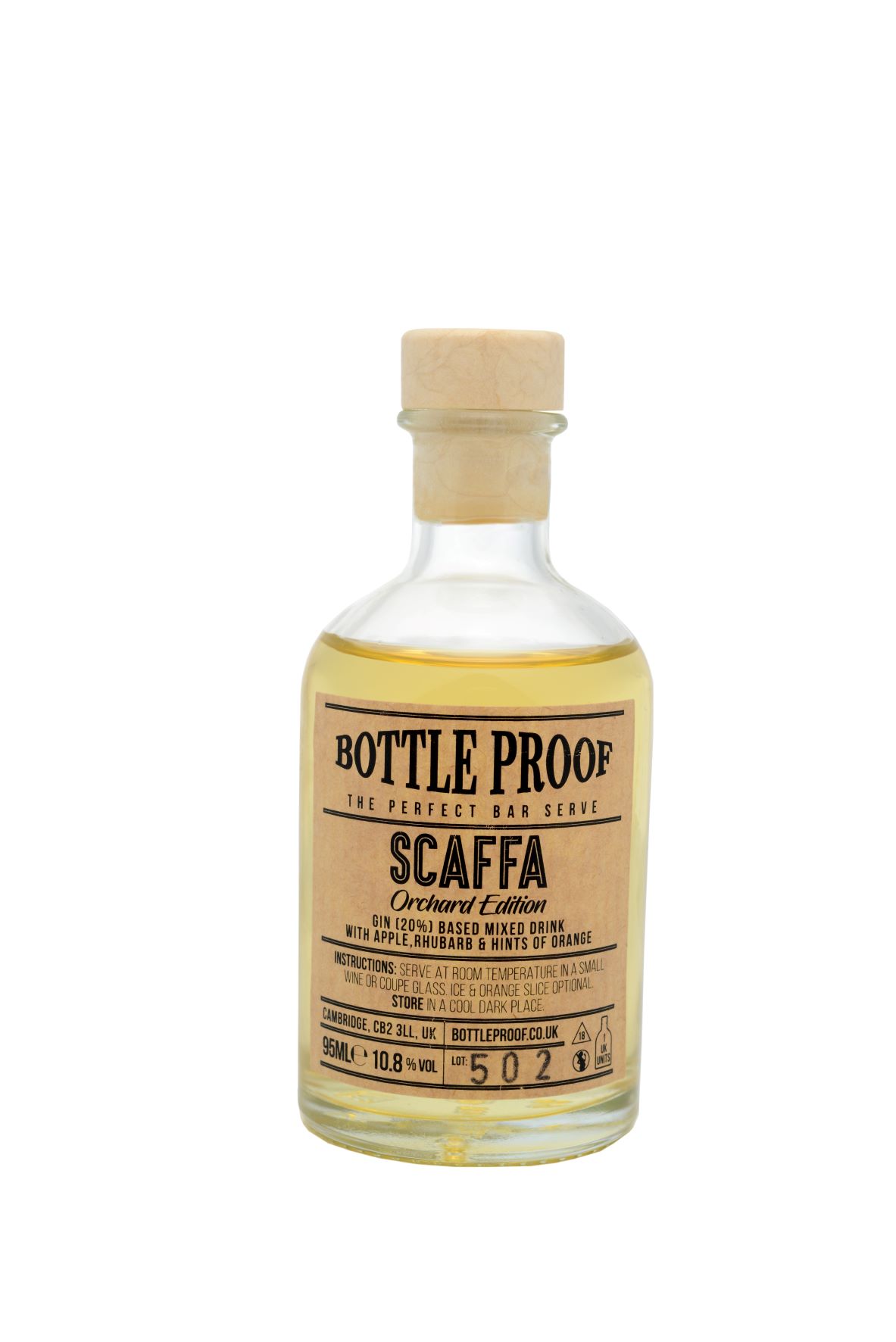 Multiple ingredients including gin, rhubarb, apple and orange.
Leaning on the inspiration of the early 19th century scaffas, a unique creation that requires no ice, no shaking, no stirring. Just simply drink at room temperature as you would wine. Either drink straight up or top with water to dilute to taste.
Originally created by Bottleproof for hotel room self-service and named the stand out product in the 2019 Speciality Spirits Masters.
ABV 12%
The Spirits Masters God Medal
Available 100ml or 200ml bottle