Retro-Fit Digital Screen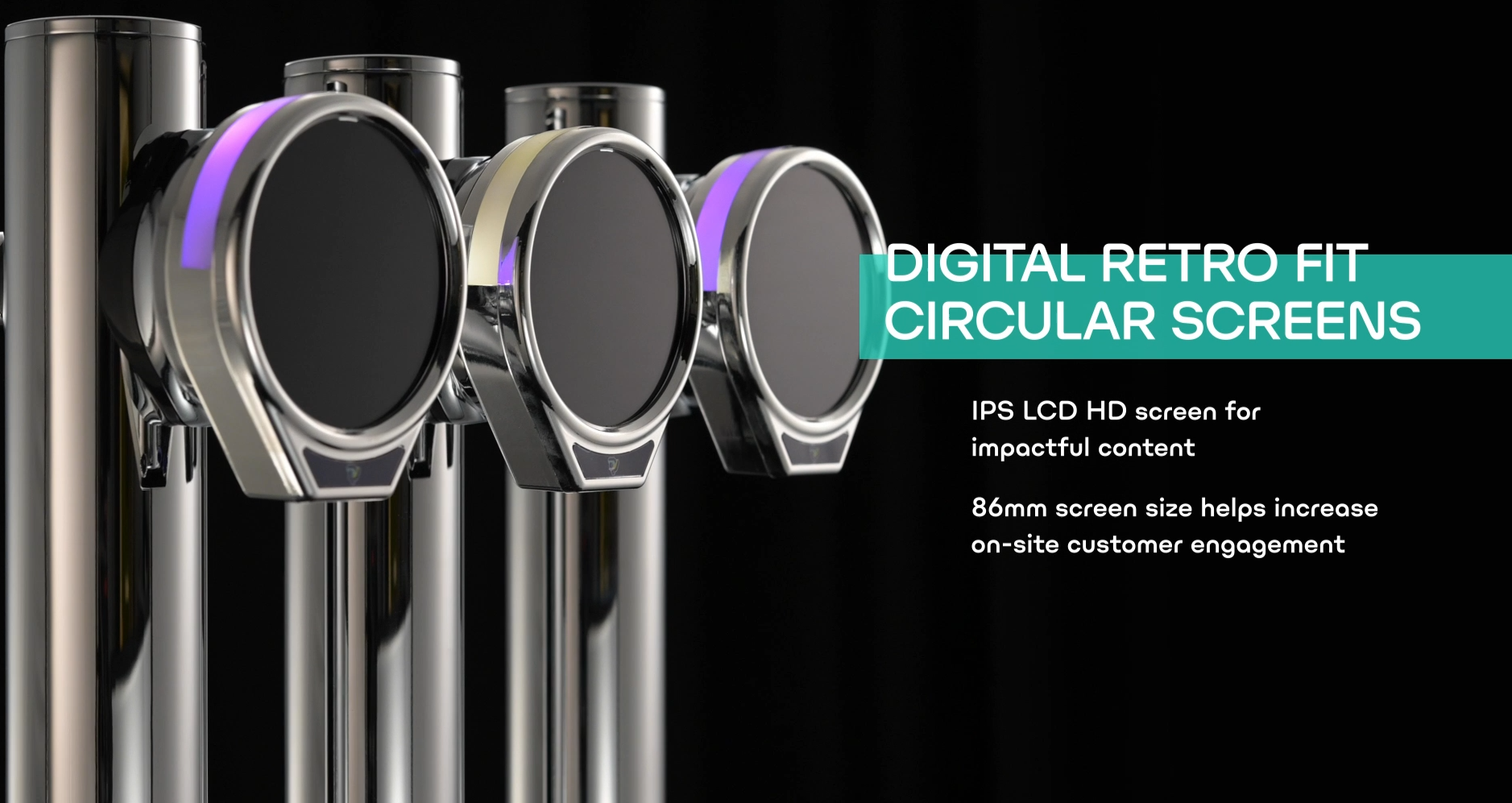 A 3.4 inch HD round screen that is installed onto existing fonts in the trade, using our retro-Fit system. It fits within Oval and Round pods, and connects via existing power via the transformer under the bar.
The Content that is displayed is dynamic, showing images, videos and layered effects, and can be controlled and updated via our content portal from anywhere in the world.
Paired with our remotely controlled colour ambient lighting, these lenses create standout at the bar, influencing consumers at the point of purchase, and offer marketeers a new platform to engage with consumers.