PT Series: Passthrough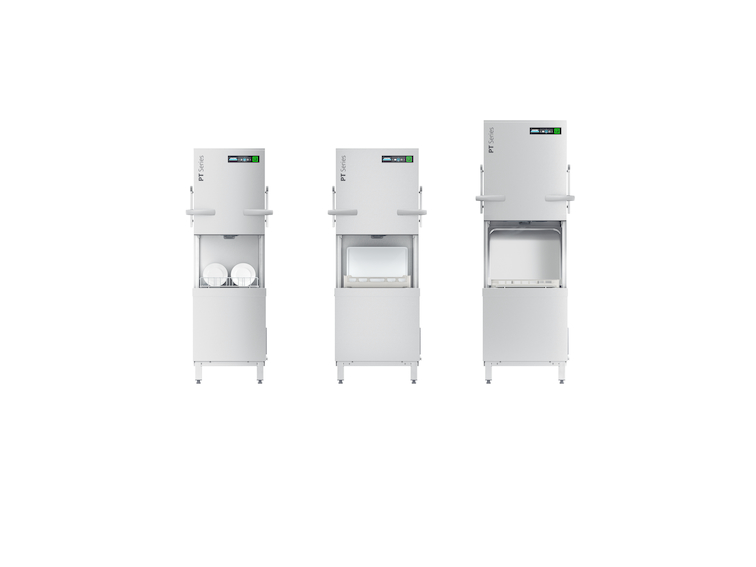 One of the most efficient dishwashers available on the market. These workhorse machines are perfect for busy restaurants that want a compact, powerful washing solution but want to minimise their environmental impact. The machines are predominantly used as dishwashers but they can also be configured as:
Glass washers
Utensil washers
Bottle washers
Re-usable cups
Available in sizes:
Our Energy series machines recycle the energy contained in the waste water and steam to heat the incoming cold water. This reduces energy consumption and can contribute towards slashing your running costs by more than 25%.
These machines also have Connected Wash technology allowing them to be connected to the internet. Connected Wash technology allows users to monitor their machines remotely via an app or portal. The app can notify the user if there are critical errors with the machine or politely inform them if the machine requires chemicals to be replenished. The Connected Wash system ensures the very best wash results, optimum use of the machine and reduces down time.
Categories
Professional Kitchen Equipment