myPOS Slim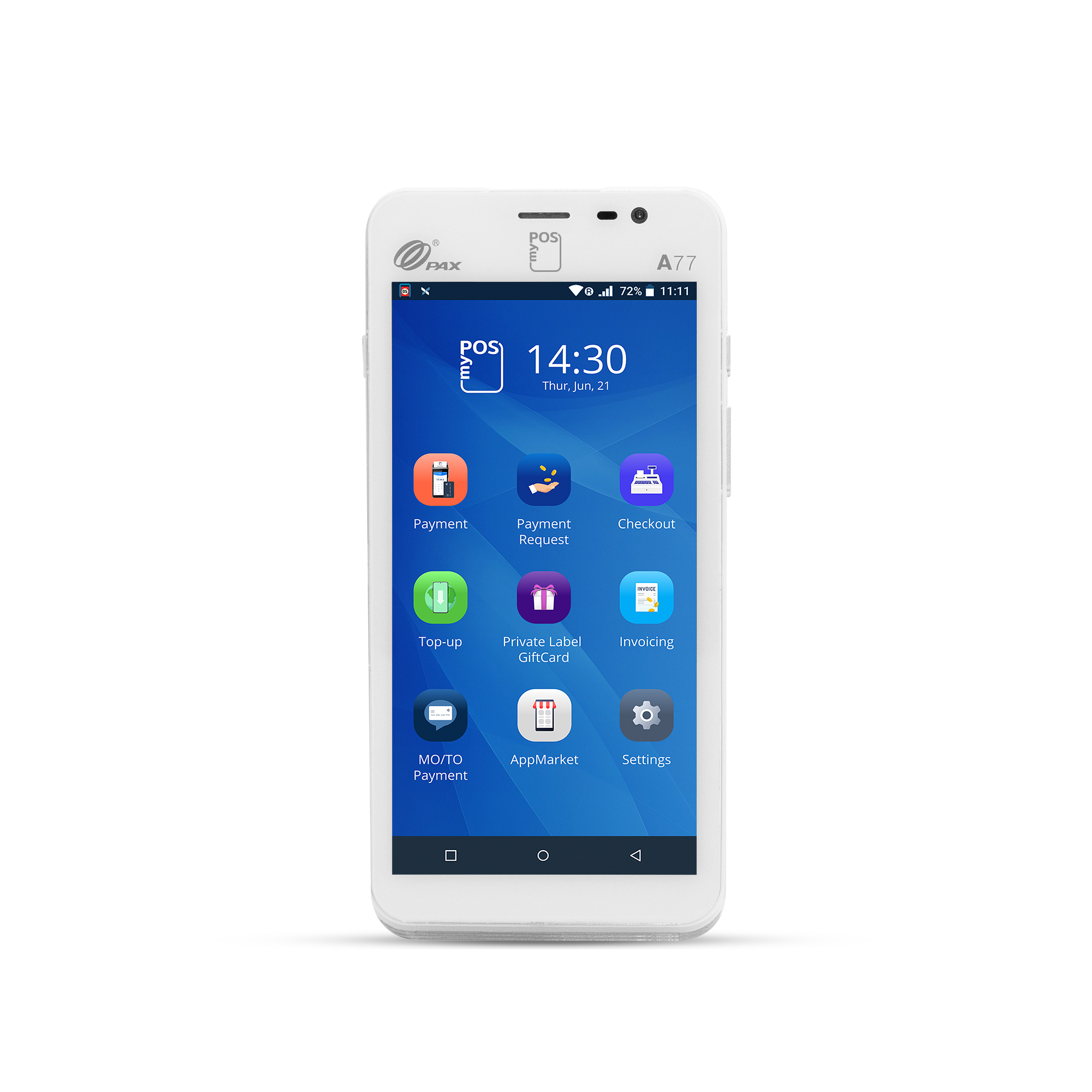 Combine a payment terminal and a barcode scanner in one device – meet the myPOS Slim! Running on the Android 8.1 operating system with a 5.5-inch HD colour touchscreen, myPOS Slim is a noteworthy payment solution.
Ultra-light, weighing only 240 grammes, with a powerful processor, you can process payments even faster than before. Equipped with a strong, long-lasting battery, your myPOS Slim will be powered for longer, giving you a reliable service.
The device also accepts contactless, magstripe and Chip&PIN payments! Ready for more? myPOS Slim comes with Android business apps, a dual camera and also enables you to offer your customers receipts via email or SMS, reducing the need for consumables, thereby helping to lighten your carbon footprint.
At myPOS, we want to offer you the best in terms of both products and services and to make doing business even easier. This is why in addition to the instant settlement of your received funds, you also get a free merchant account with a free IBAN and a Standard business card. Offering you the ultimate in payments acceptance, this is why we charge no monthly or annual subscription fees.You can also enjoy a full range of online payment solutions to meet your business' needs best!