Merrychef ConneX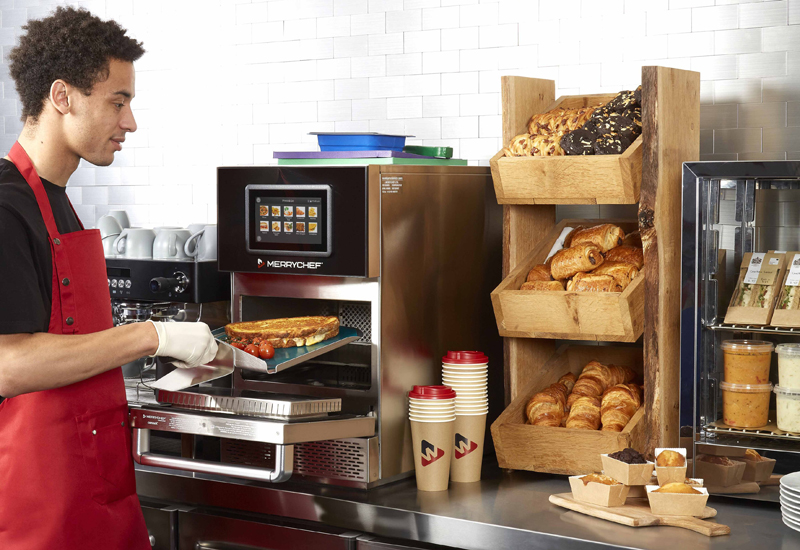 The NEW Merrychef conneX® range – speeds up service, reduces takeaway queues, and maximises profits.
Leveraging over 70 years of 'know-how' with high speed ovens, the new Merrychef conneX®
range has been designed with operator needs, and customer demands in mind.
The most compact high speed oven on the market, this one piece of equipment can cook,
toast, reheat and grill. It really can do it all, and with the colour-coded Merrychef accessories
it is easy to add plant-based menu options without changing equipment.
The Merrychef conneX® range introduces the next generation, digitally connected controller with an easy to use touchscreen allowing everyone in the team to deliver the consistent, high quality, hot food that customers demand. Kitchen staff love it as they can carry on serving, avoiding long queues, while the food is cooking.
The Merrychef conneX® range is available in stainless steel or carbon black with either a 12" (30.5cm) cavity or the new ground-breaking 16" (40.5cm) cavity. This larger cavity allows you to deliver, consistent high quality food on demand as well as the flexibility to speedily 'batch' cook to hold popular food items, and manage fluctuations in demand, avoiding queues.
The next generation - Merrychef ConneX