Little Kasai Konro Grill with Stainless Steel Frame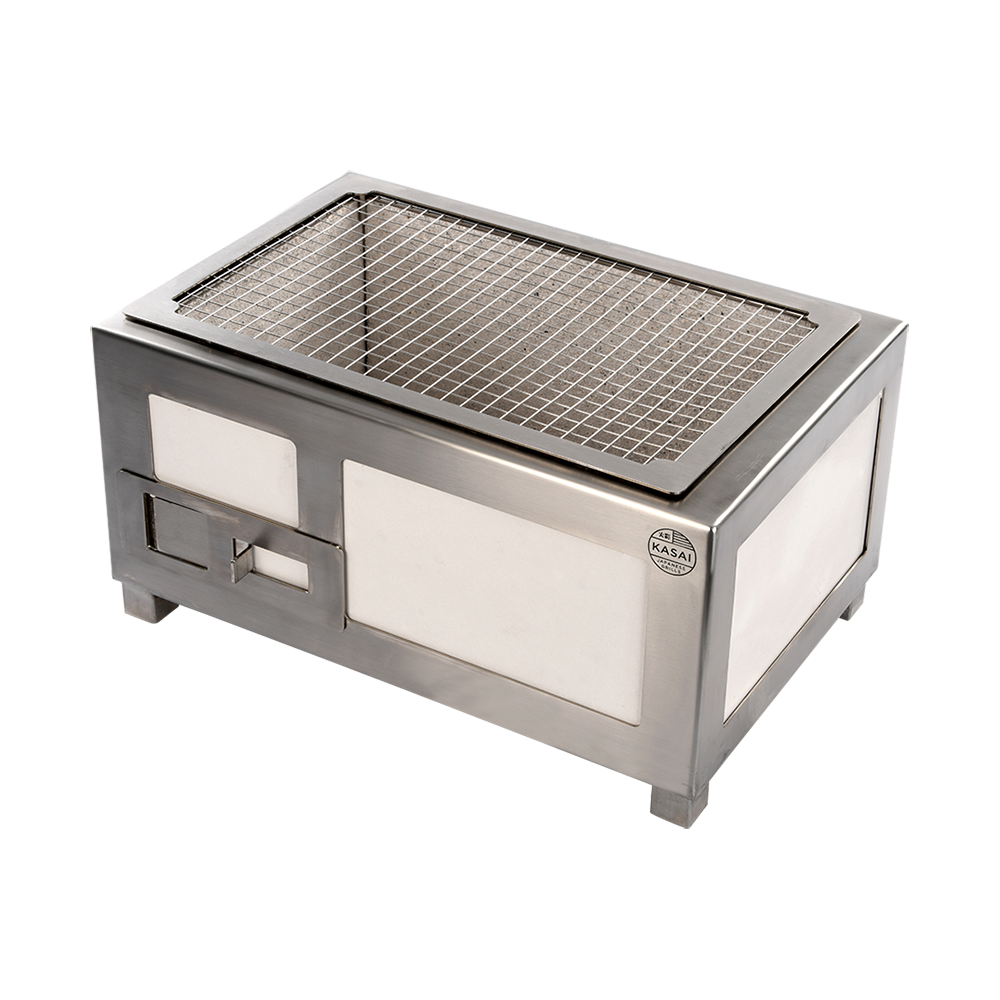 A brand new addition for this season to our range of Japanese BBQs is the Little Kasai Konro stainless steel grill. This design of frame makes it perfect for both home use and the rigours of a commercial kitchen. These Konro style grills based on the world famous Japanese design are the best thing to use when grilling meats, fish, vegetables or finishing a sous vide cooked dish. Recommended to use with Binchotan charcoal due to its long burning properties and its ability to seal in natural flavours without imparting any other aromas.
This is a compact and simple charcoal grill that is made using a natural material that optimises heat retention. Because these grills have superior heat-insulation properties, charcoal used in them burns longer than in conventional cookers.
Nothing tastes quite like charcoal grilled chicken skewers or yakitori. Now you can make delicious yakitori and other grilled dishes on your patio tabletop with this convenient Japanese style charcoal grill. With decent quality lump charcoal or Binchotan a Konro produces a very hot source of heat (750°C). The compact size and shape and the firebrick/ceramic construction makes these grills perfect for cooking skews of meat or sliced vegetables. The food is inches away from the charcoal and the juice that drips down is instantly evaporated into a smoky cloud of deliciousness that infuses with the food on the grill. The hot temperature is also perfect for creating crisp caramelised skins on chicken and other meats. Makes food taste great!
Categories
Professional Kitchen Equipment