Kaivac UniVac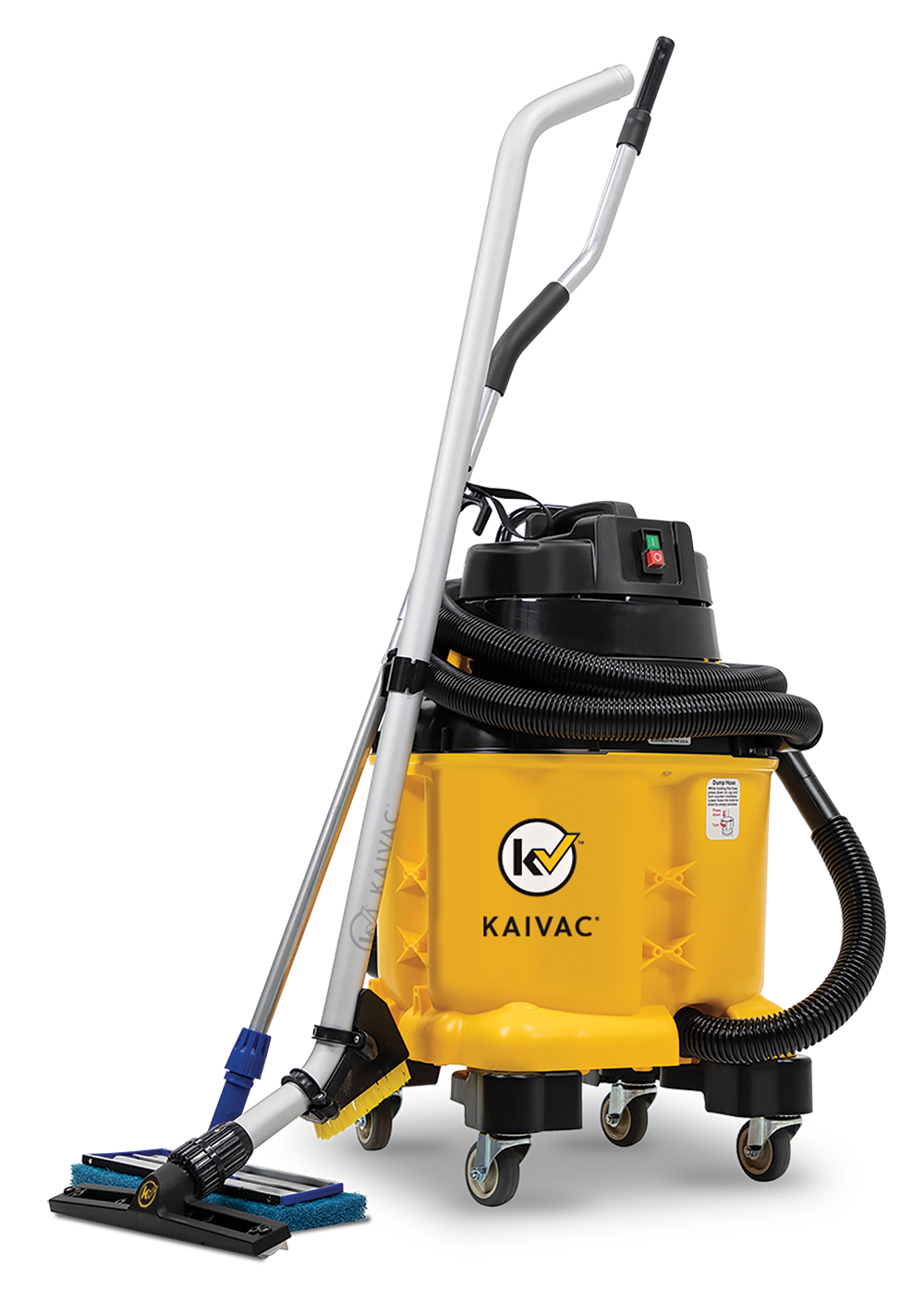 The UniVac is a compact one-fill "no-mop" cleaning machine that offers a simple approach to cleaner, safer tile floors in a nimble single-piece package. Its compact size and extreme maneuverability make it ideal for congested areas with limited storage.
The UniVac dispenses cleaning solution so you can speed scrub, agitate the grout lines, and then extract all the dirt and liquid with the powerful vacuum, leaving floors sparkling clean and dry. Floors are 60 times cleaner than mopping and the job is done faster than ever before.
UniVac offers a nimble cordless wet vac package with portable cord-free operation with Kaivac's unique quick-change Lithium-ion Power Pack or corded with our optional GFCI electrical extension cord. Cord-free operation improves mobility and maneuverability giving workers an easy way to keep your floor their very cleanest without any trip hazards.
UniVac is certified by Green Seal® for Environmental Innovation based on reduced environmental toxicity, waste minimization, use of verified environmentally-preferable products, and conservation of energy and water.
Categories
Professional Kitchen Equipment