INEOS Pro Dispenser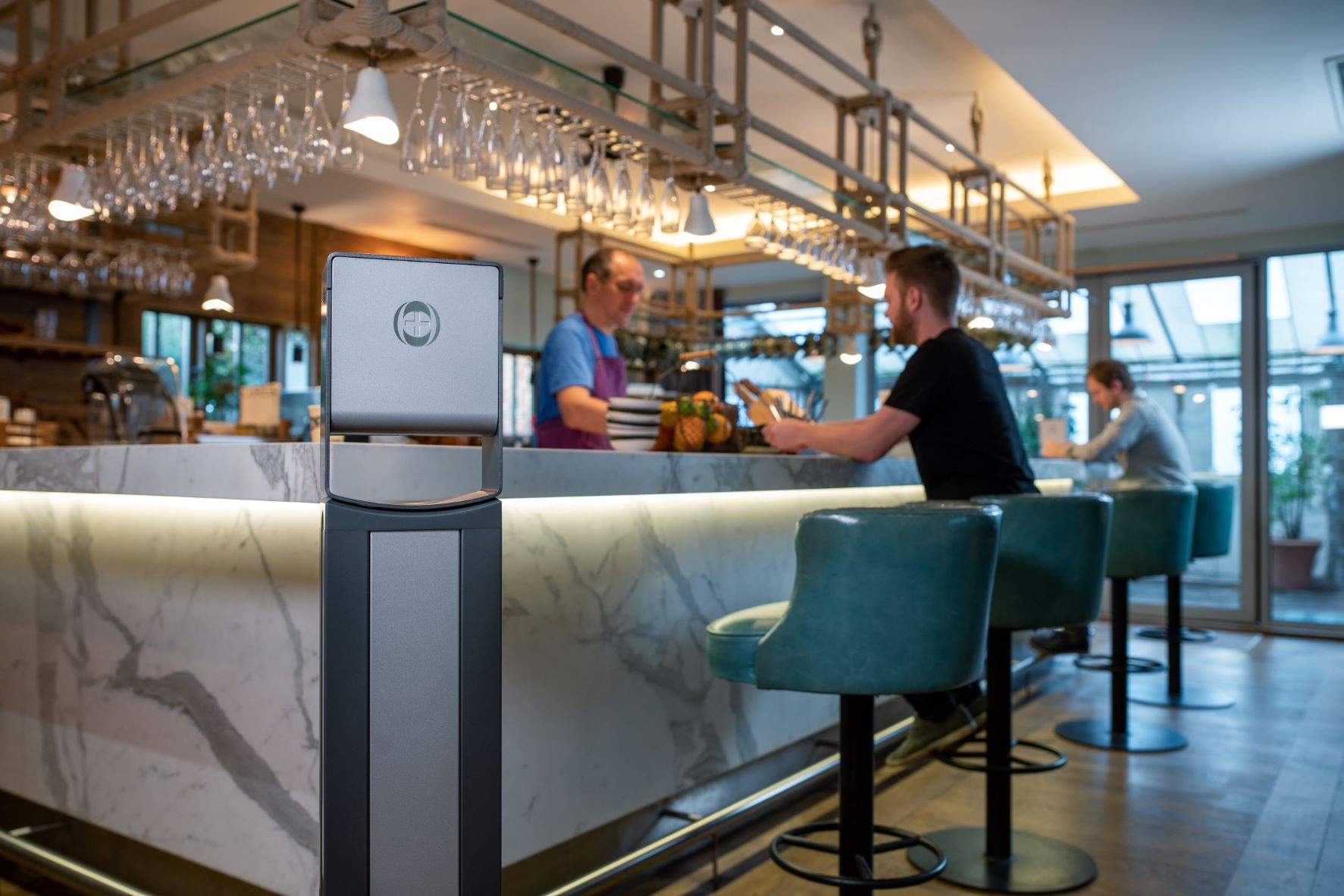 The Future of Hand Sanitising
We've created the INEOS Sanitiser Dispenser to give you confidence in reliable hand hygiene at every step. From the touchless tech to the reliable supply of easy replacement cartridges and the high-quality sanitiser inside, it represents more than just good practice – it's an investment in the safety and confidence of your staff and customers.
Touchless hand hygiene, purpose-built for business environments.
• Hands free sanitising – hygienic and safe
• Swiss-engineered – reliable and precise
• Aluminium frame – durable and robust
• Long-lasting 1500ml cartridges and simple cartridge replacement system
• Easy reordering with assured INEOS Hygienics security of supply
• INEOS Hygienics hospital grade sanitiser – 75% alcohol solution, kills 99.9% of viruses and bacteria
Whether you want prominent placement or convenient discretion, it's got you covered.
• Stand
• Wall mount
• Spare batteries for convenient charging
• Customised branding available on request
Categories
Professional Kitchen Equipment