Hofmeister Ultra Low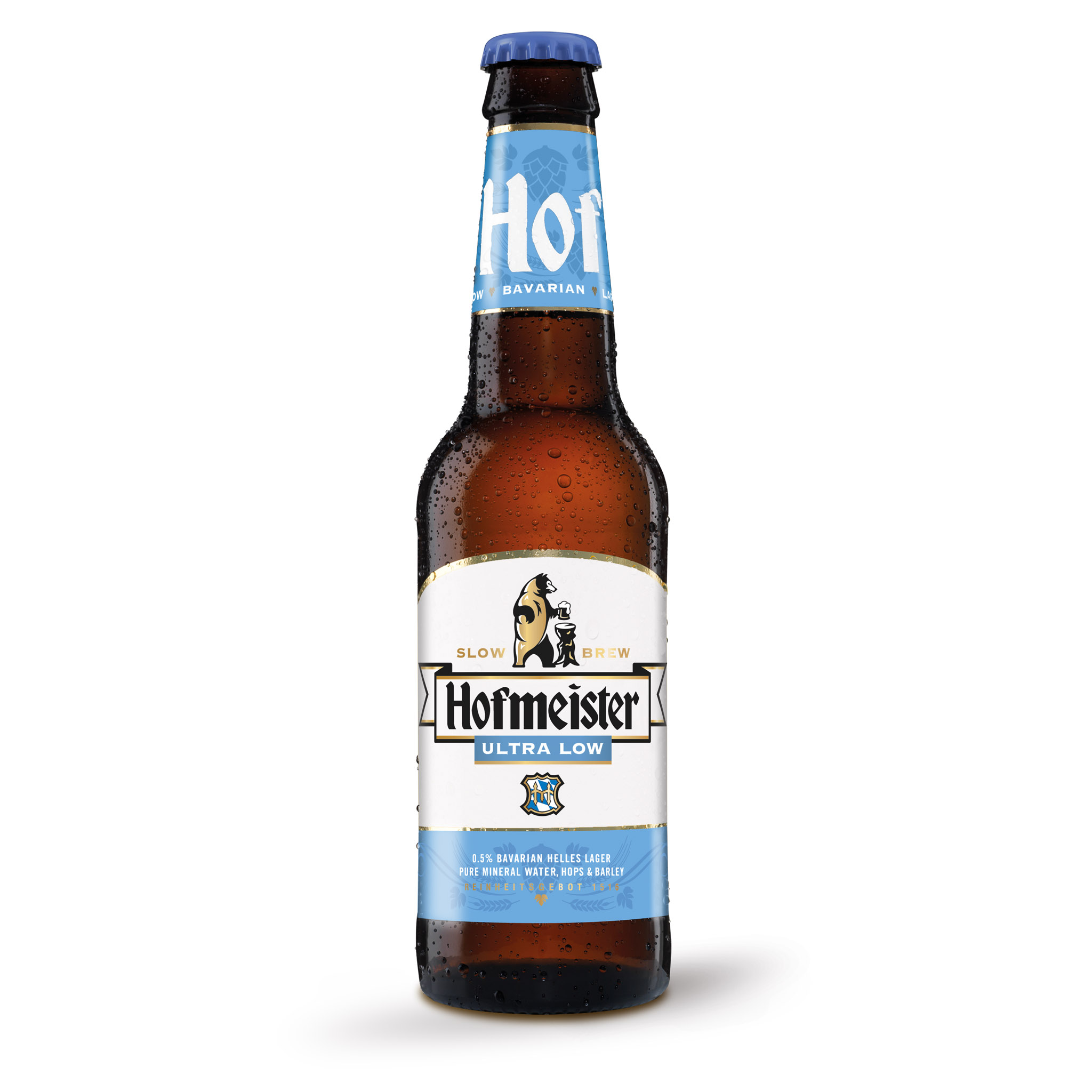 Made with mineral water, locally sourced barley and Hallertau Hops. Like all great Helles, our 0.5% Ultra Low version won't disappoint.
There's lots of sweet grain, fresh grassy hops and bready notes as well as plenty of body and a good crisp finish – so refreshing and drinkable.