GreaseShield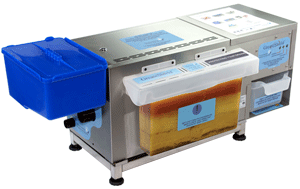 The GreaseShield superior operational and environmental benefits summarised as:-
• Superior performance for the removal of Fats, Oils and Grease for the protection of the drainage network.
• The Best Greasetrap in the World – automatically removes Food Solid Wastes and Fats, Oils and Grease
• Cost Savings to the your company by eliminating frequent pumping costs, grease trap cleaning and recurring drain blockages with no need to purchase enzymes or bio additives whilst harvesting FOGs - a source of renewable energy.
• User Friendliness - No need for staff to access the internal of the machine and no more foul smelling greasetraps.
Categories
Professional Kitchen Equipment