Grand Champion Shuffleboard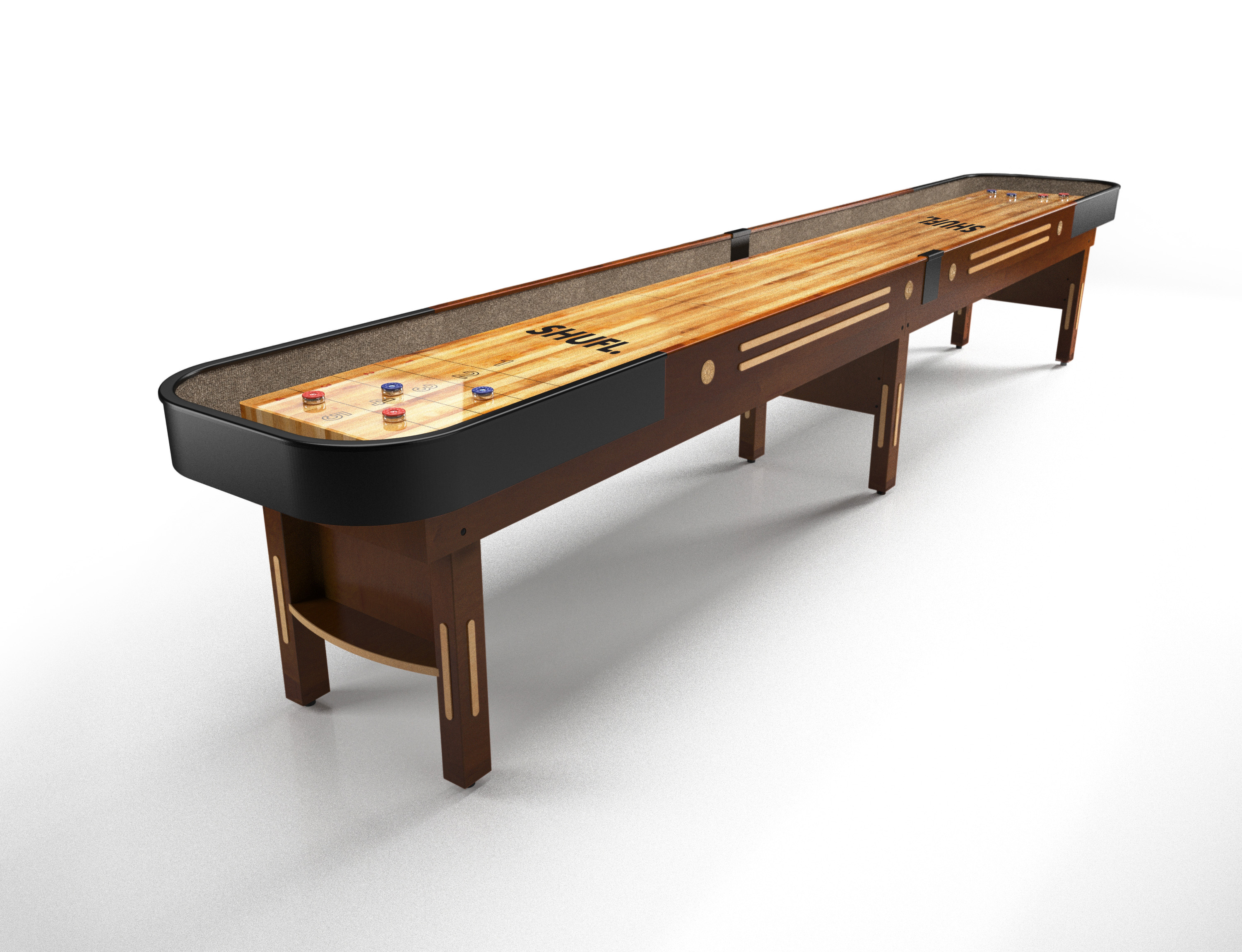 SHUFL tables
Handmade by master craftsmen, SHUFL. tables have been specifically engineered to perform in a commercial environment and maximise return on investment.
The Curve - Our tables feature a revolutionary concave playing surface, the key to monetising the game. Game play revenue, dwell time, and F&B sales are all substantially increased by our curved shuffleboards when compared to a flat table.
Durability - Built to withstand the busiest of environments. SHUFL. tables feature a spill-proof playing surface and steel-plated reinforced backboards.
Available in 12ft, 14ft, 16ft, 18ft and 22ft