Gas Cylindrical Boiling Pan 100 lt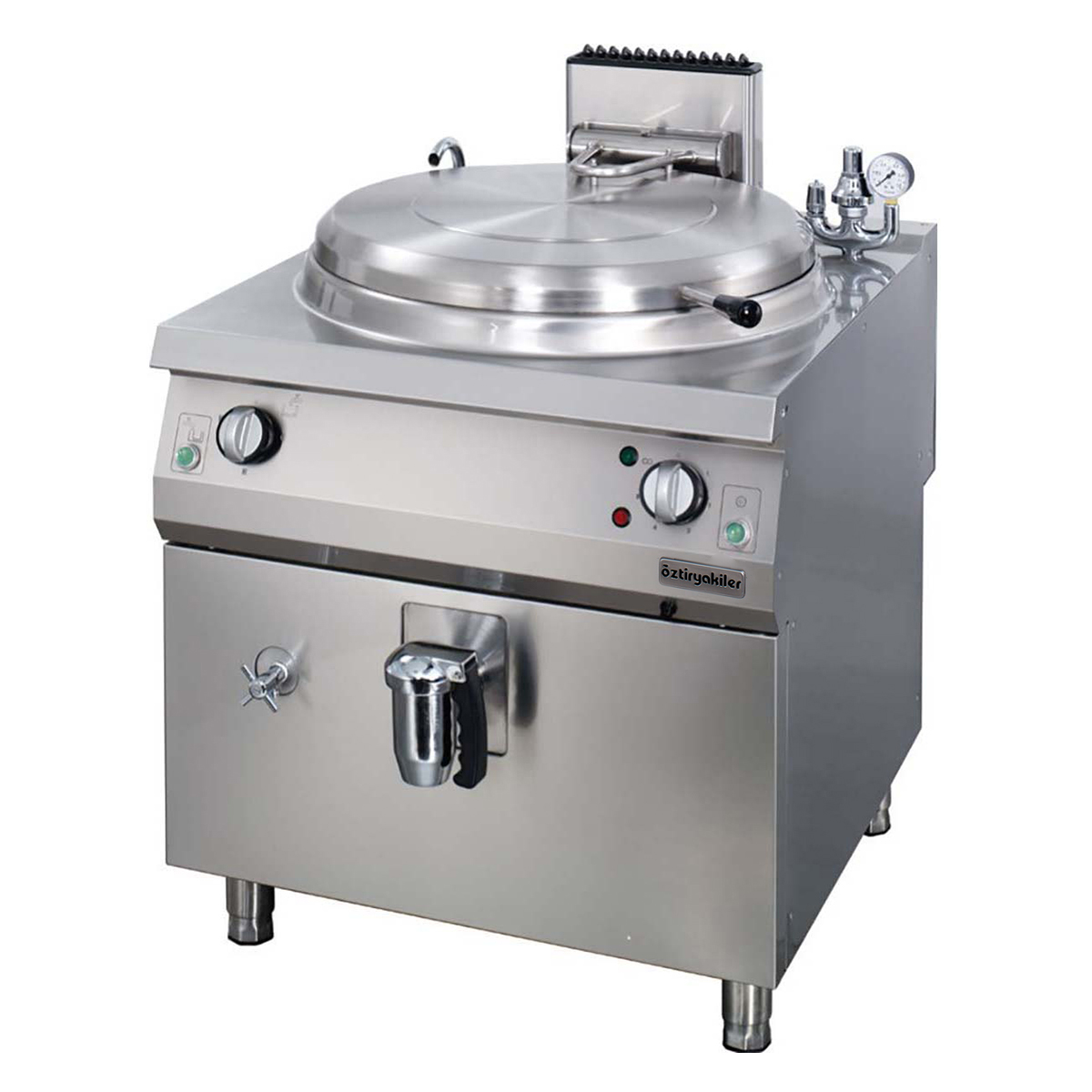 * Round or rectangular kettles are suitable to cook saute or poach all kinds of food products.
* Monoblock well up to 250 litres for ease of cleaning and durability.
* Double skin lid which increase isolation of the cooking vessel has hinged and counterbalanced mechanism for easy opening-closing.
* Firmly fitting lid reduces cooking time and save energy cost.
* Indirect boiling pans provides a uniform heated base and side wells of the kettle by an indirect heating system that uses integrally generated saturated steam at a temparature of 110 °C in the jacket.
* Gas models equipped with robust micro perforated stainless burners with flame failure device for added safety.
* Additional isolation material all over the cooking vessel for minimazing energy cost.
* Energy regulation through a control knob.
* Large capacity drain tap enables easy discharging of the food.
* Safety valve avoids overpressure of the steam in the jacket on indirect heated models.
* Manometer allows to correctly control the functioning of the vessel.
* External valve allows to manually evacuate excess air accumulated in the jacket during heating phase
* On gas models thanks to the electronic ignition system which increase comfort and the user can follow visually all kind of working status by indicators which are located on front panel.
* The appliance is fitted with solenoid valves for cold-hot water and chromed spout located on top for filling the vessel.
* On gas models supply votage : 220-240 V / ~NPE /50 Hz
Categories
Professional Kitchen Equipment