Frilich Oak Mood Raiser with Bowls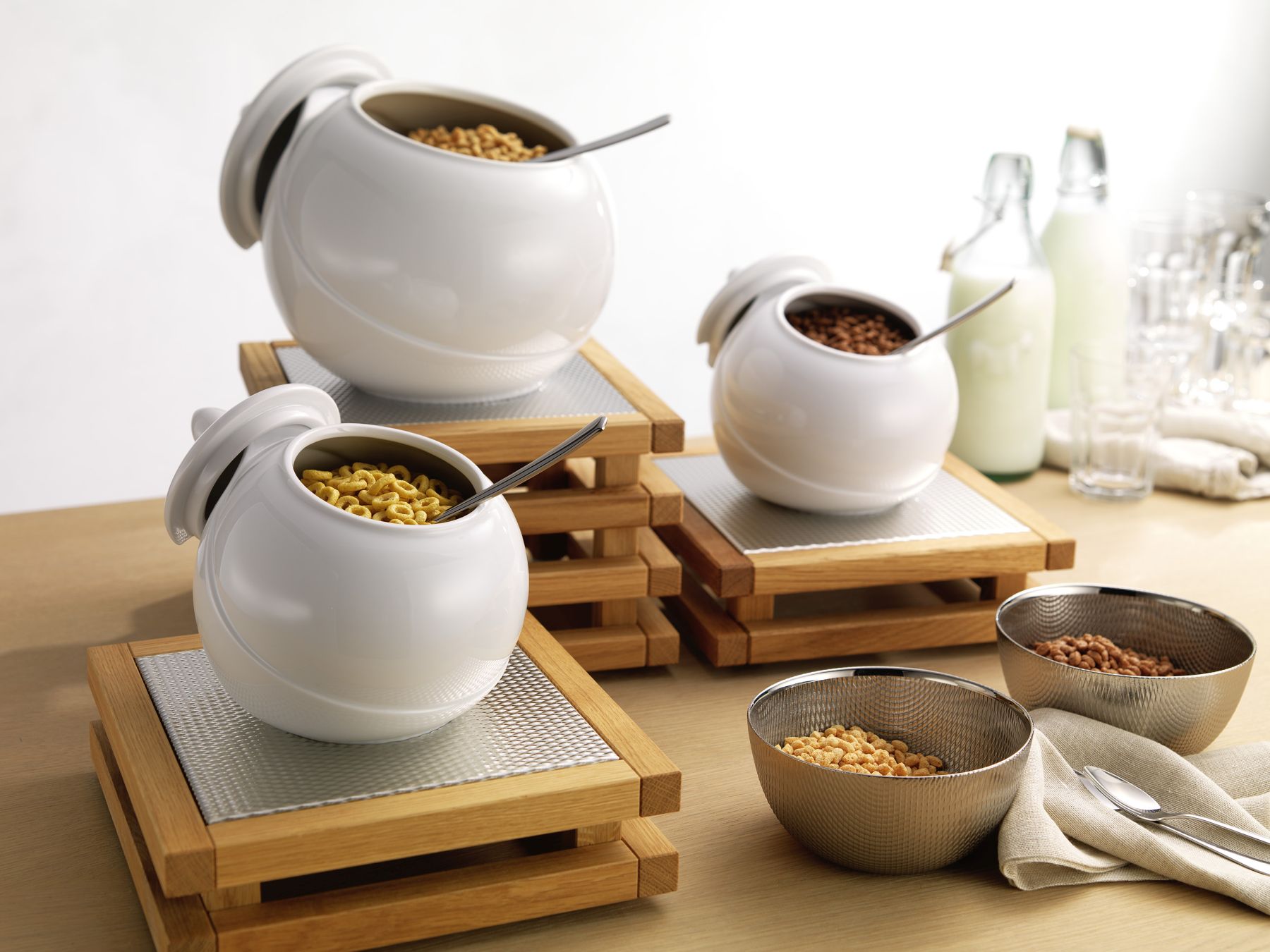 Oak, a touch of luxury

With its warm colour, the FRILICH buffet line, made of high quality oak, sets the scene for food and beverages in an attractive way.

The OAK MOOD RAISER SYSTEM offers a variety of possible buffet applications. The risers, available in three different heights, look appealing and are also available in combination with chrome-plated metal or dishwasher proof wicker baskets in a light or dark version. From fresh fruit to flip-top bottles for drinks, everything can be presented with them. The FRILICH freshness plates, dishes and bowls made of porcelain, which are available in white, blue, red, grey and caramel, also find their place on the risers in square, sloping and round shapes. Practical cooling cushions placed in the wooden base ensure that the food is always hygienically chilled. The FRILICH hygiene hoods, which can be placed over any buffet presentation quickly and easily, are almost invisible to the guest, and do the perfect job.