Five Rivers Indian spiced white rum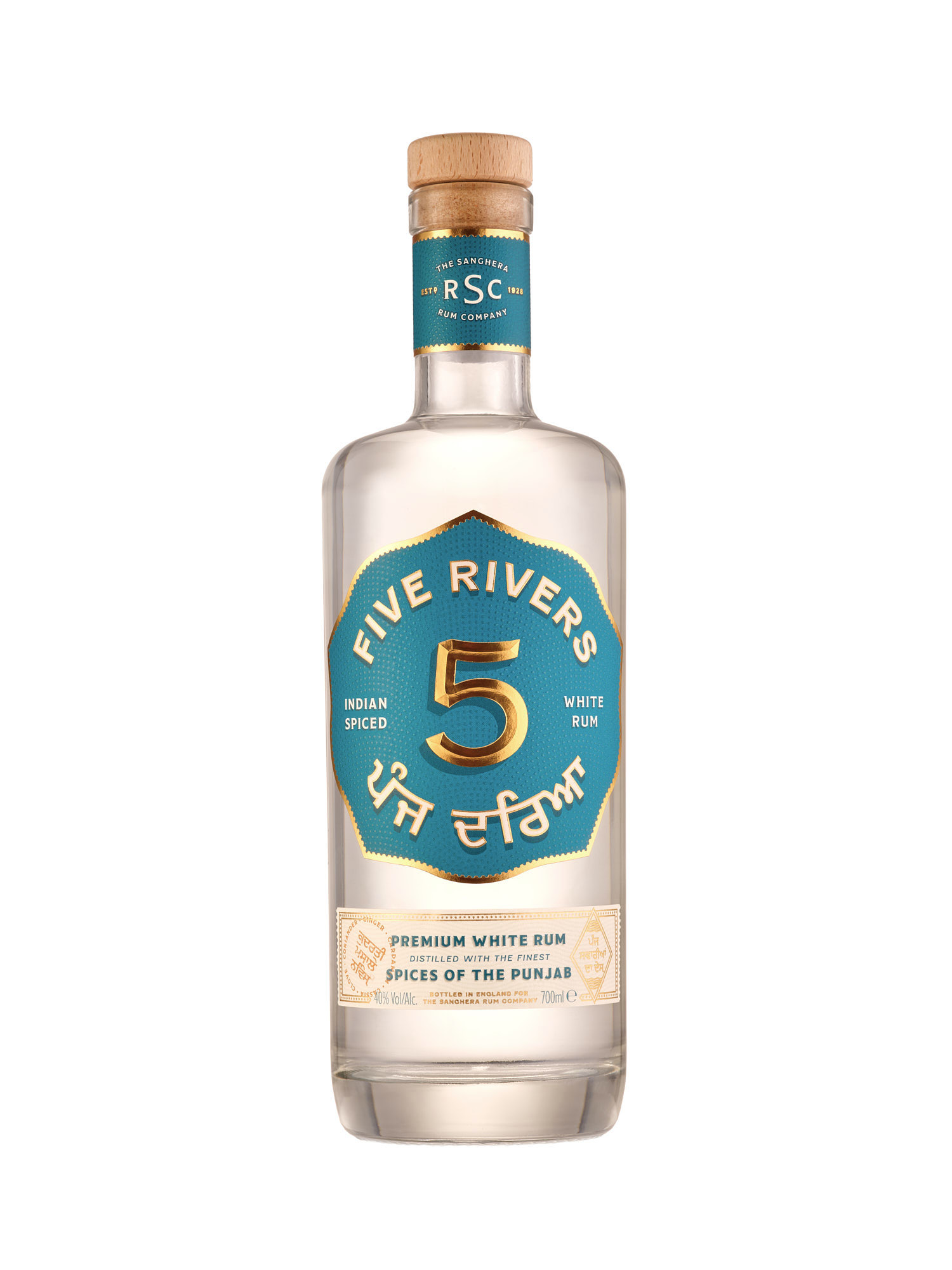 Five Rivers is the World's first Indian spiced white rum, distilled with cardamom, coriander, clove, cassia and ginger.
A modern Indian rum adapted from a family recipe dating back to 1800's, it is an aromatic, crystal clear rum with no added sugar or flavourings. Ideal with tonic and a great accompaniment with food.