Espresso Martini - RTD Cocktail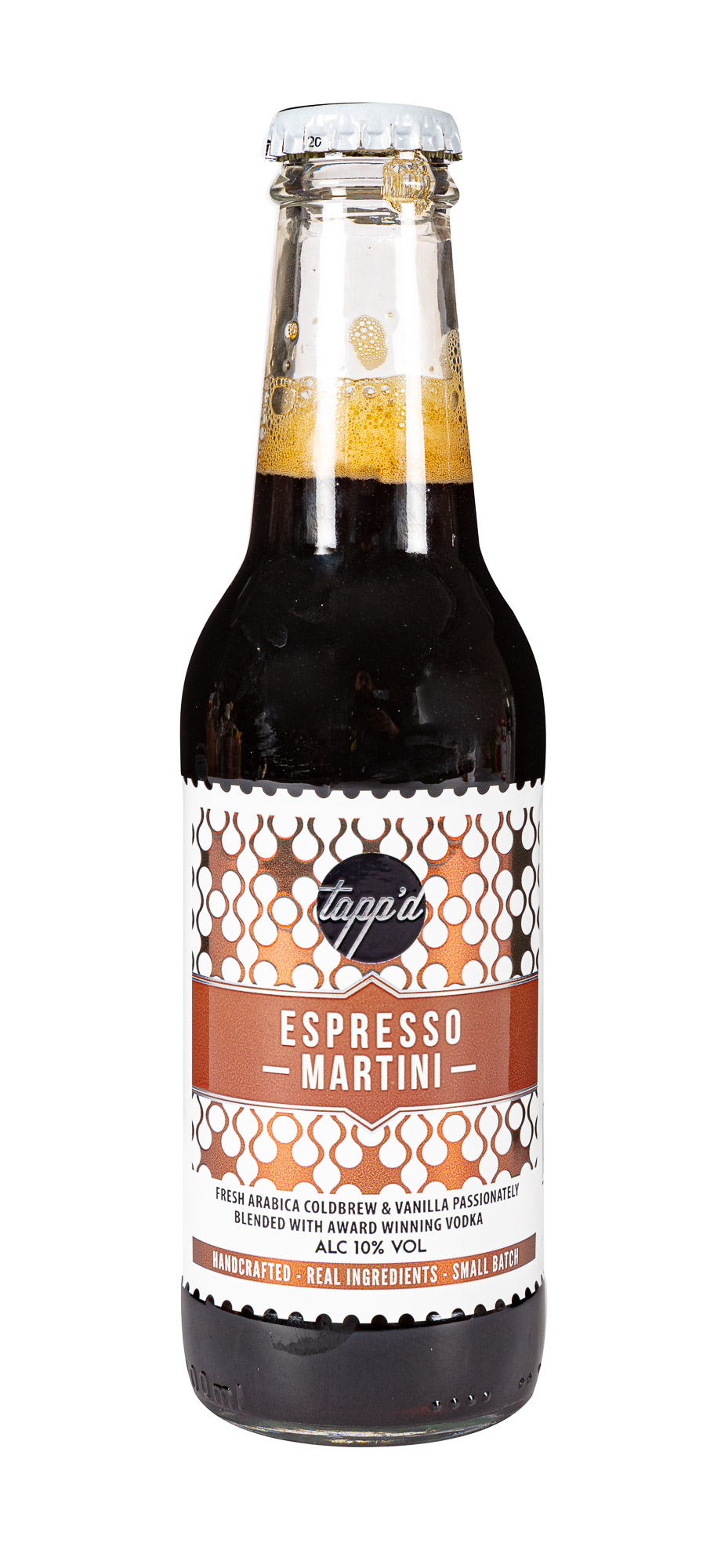 Born in London in 1983 the Espresso Martini is a modern classic cocktail loved across the world. Here at Tapp'd we've designed our Espresso Martini with sophistication and elegance in mind, cold brewing real ethically sourced coffee to create the ultimate Espresso Martini cocktail experience.
Taste notes:
A beautiful blend of 100% cold brewed Arabica coffee, expertly blended with vanilla and a double shot of overproof craft distillery vodka.