Ecofix - Auto Dosing Duct Clean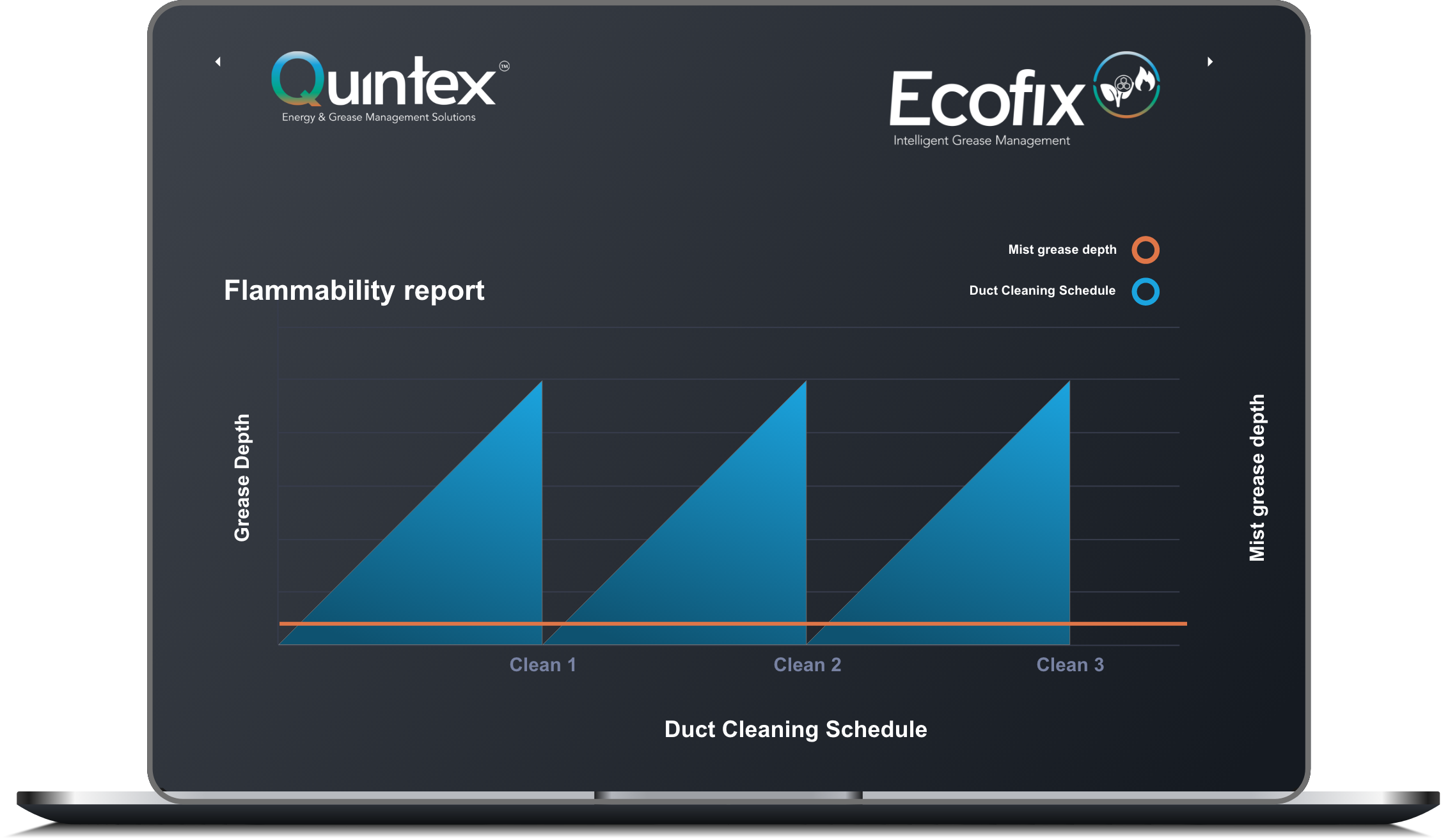 Ecofix is Quintex's unique self-dosing automated duct cleaning system, that reduces fire risk in commercial kitchens.
This advanced biological technology penetrates every element of a cooker extraction and ventilation unit, cleaning as it goes and putting an end to costly and time-consuming manual scrubbing procedures.
Ecofix works by introducing fine microdroplets of an environmentally friendly biological formula into commercial kitchen extraction and ventilation systems, ensuring that wherever air flows Ecofix will follow, into the ductwork, canopies, filters, fans, silencers, and ventilated ceilings. Grease is broken down into CO2 and water meaning no harmful chemicals are dispersed into the atmosphere.
Categories
Professional Kitchen Equipment