Delamere Dairy's Flavoured Milk format for Hospitality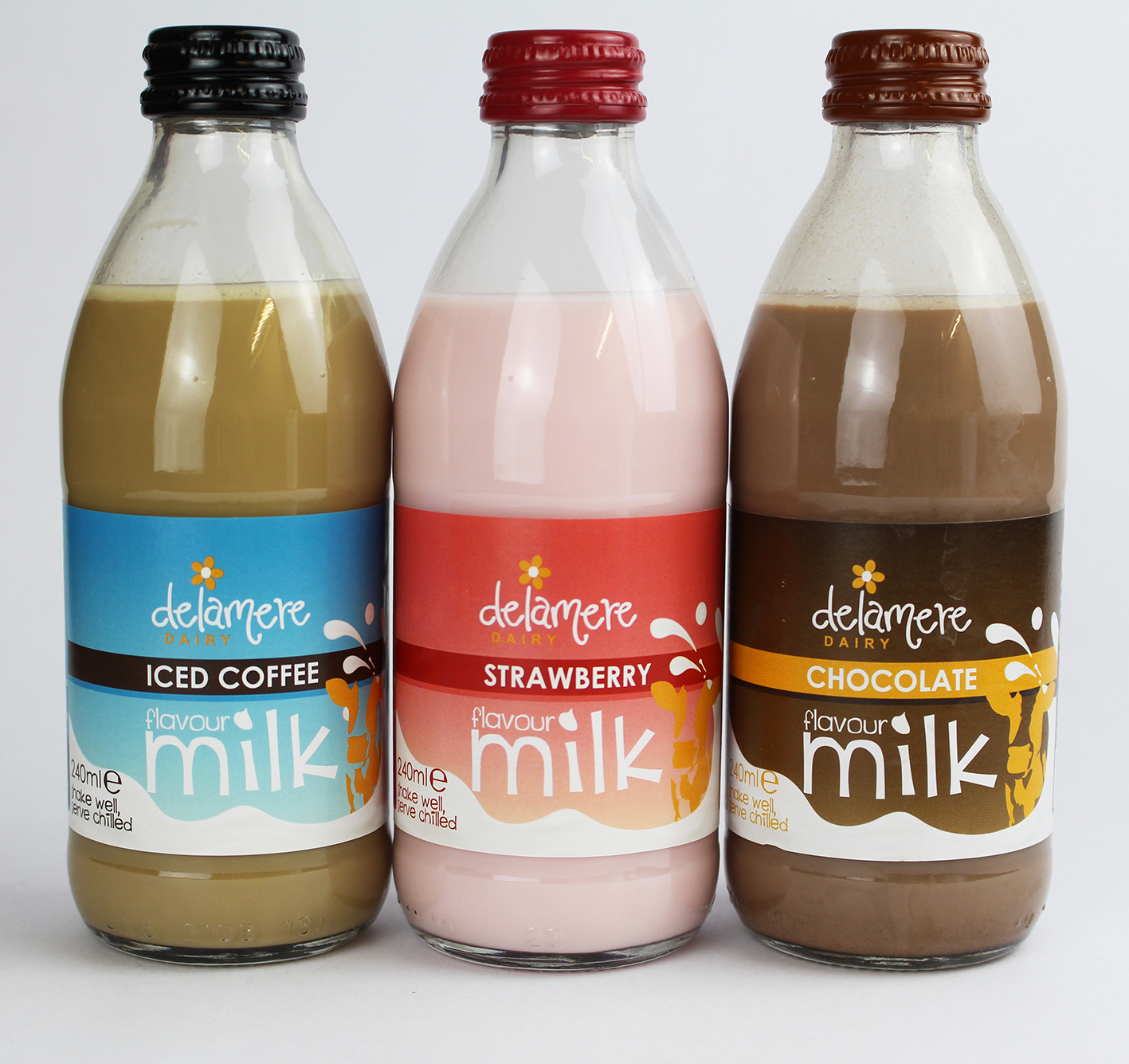 Delamere Dairy's award winning flavoured milk is now available in a 240ml glass bottle, targeted at the hospitality and catering industry.
Riding on the back of the success of its big brother in 500ml glass bottles, the smaller trio is available in Strawberry, Chocolate and Iced Coffee flavours. The range is ambient but best served chilled.
Deliciously smooth, the drinks have all the goodness of milk and will appeal to adults and children alike. The glass bottle is on trend and along with the aluminium lids is fully recyclable.
Steve O'Connor, Delamere Dairy Senior Account Manager said: "Our current flavoured milk retail format, the 500ml glass bottle, has a hugely loyal customer base. The aim of launching the new smaller packs will deliver them into hospitality and catering settings where we hope they will prove equally as popular."