Delamere Dairy's Flavoured Milk format for Food to Go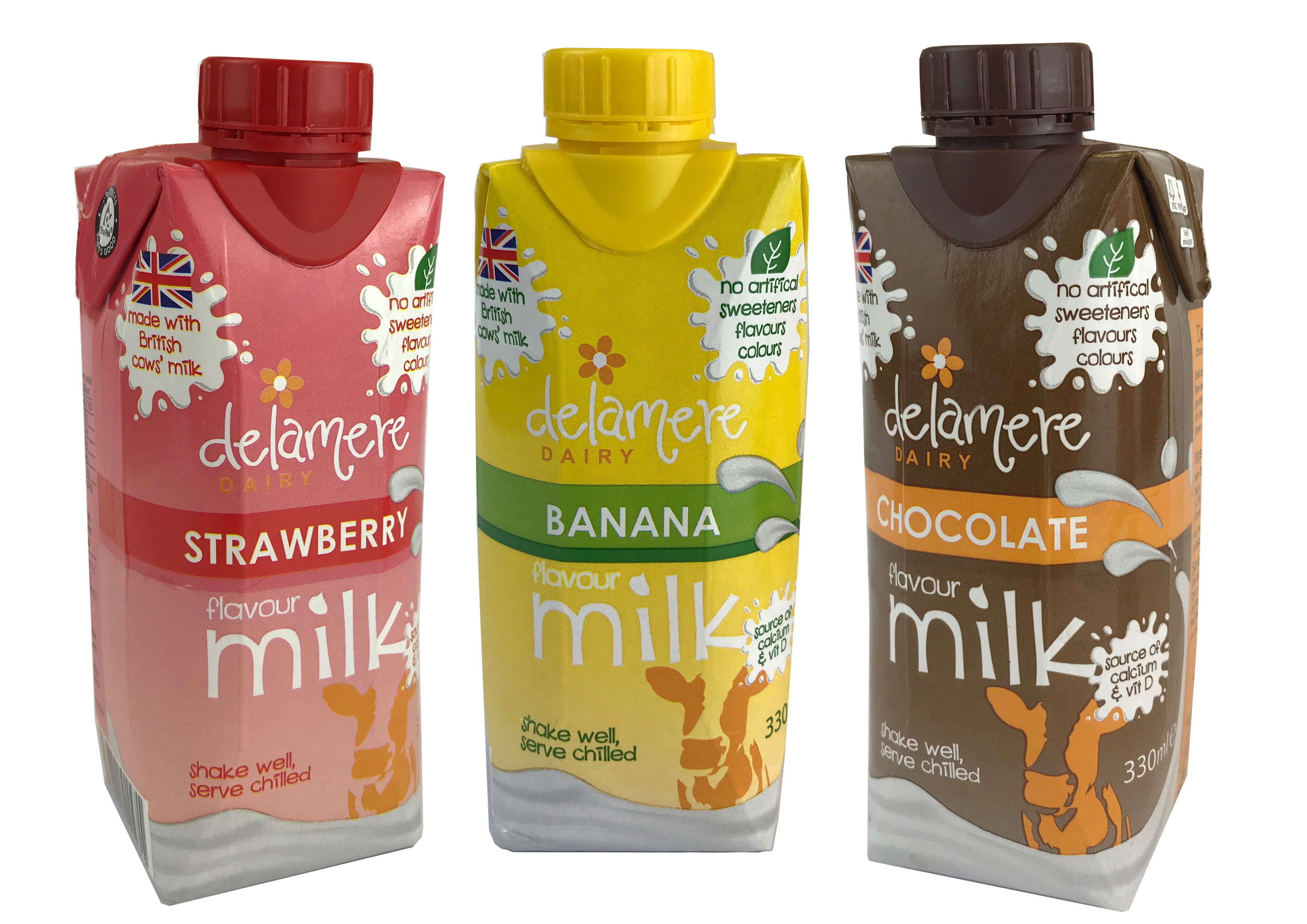 Delamere Dairy's popular Flavoured Milk is now available as a 330ml Tetra Pak for the Food to Go category.
Riding on the back of the success of its big brother in 500ml glass bottles, the new trio comprises British cows' milk in Strawberry, Chocolate and Banana flavours. The range is ambient but best sold in the chiller.
The semi-skimmed milk drink has no artificial sweeteners, flavours or colours and is a source of protein, calcium and vitamin D. It is also has less than 5% added sugar making it compliant with sales into schools.
It is available to multiples, independents, forecourts, wholesale, foodservice and hospitality suppliers.
Steve O'Connor, Delamere Dairy Senior Account Manager said: "Our current flavoured milk format, the 500ml glass bottle has a hugely loyal customer base."
"The aim of launching the new smaller packs will deliver them into chiller cabinets nationally to capitalise on the strength of the existing offering. We're sure our millions of flavoured fans will be delighted to be able to buy it as part of their lunchtime or travel purchase."