Contemporary Cutlery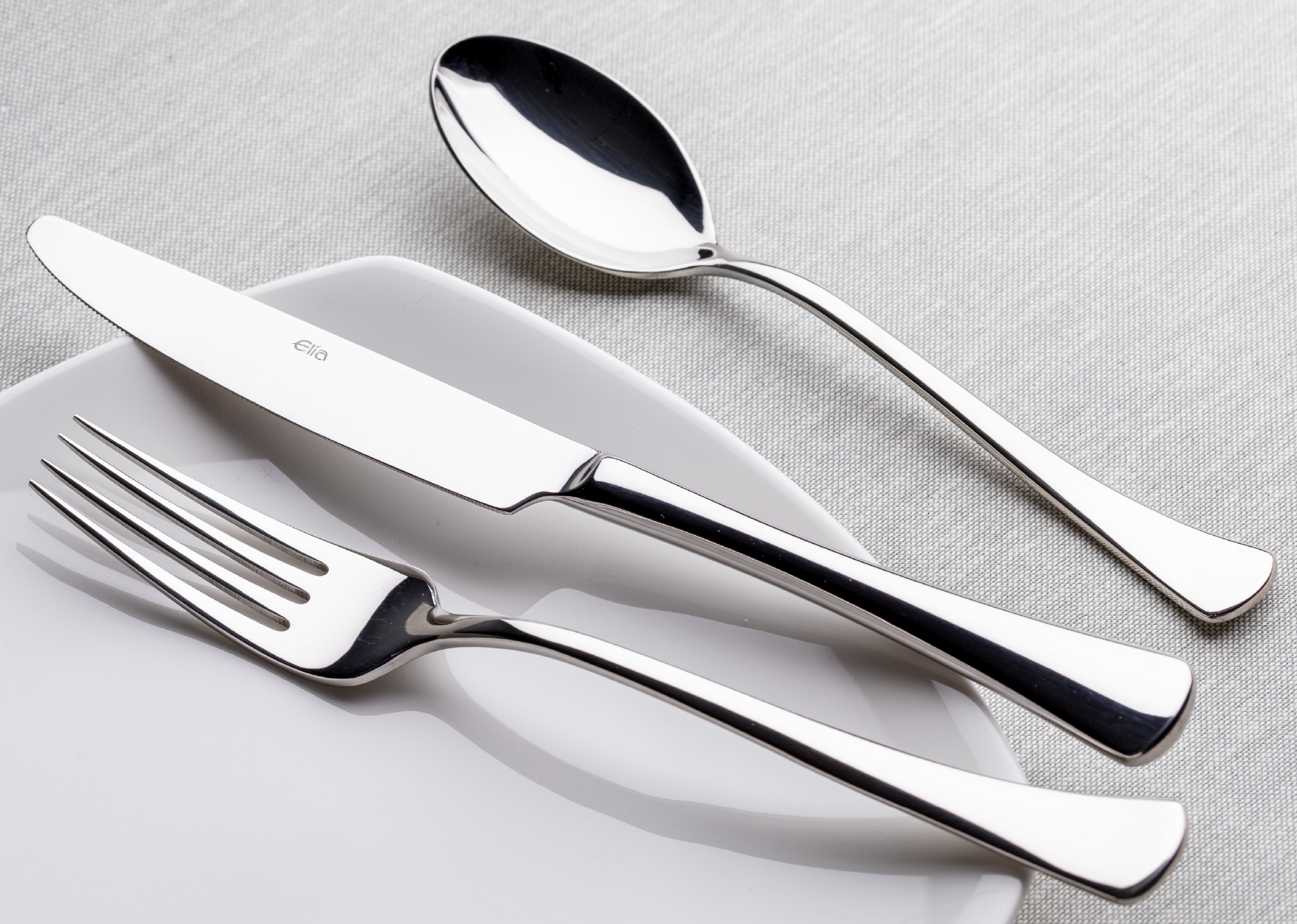 The Elia cutlery collection is one of the most extensive in the UK and each range has been carefully crafted to ensure it elevates the dining experience.
Every single item that bears the Elia stamp has been thoughtfully designed and attentively produced in either a shining mirror or luxurious satin finish, in the perfect blend of 18% Chrome and 10% Nickel Stainless Steel.
Elia's modern cutlery collection has such a wide choice, from showstopping masterpieces to slim, elegant and timeless designs; there is undoubtedly something to appeal to everyone.
Categories
Professional Kitchen Equipment