Chemicals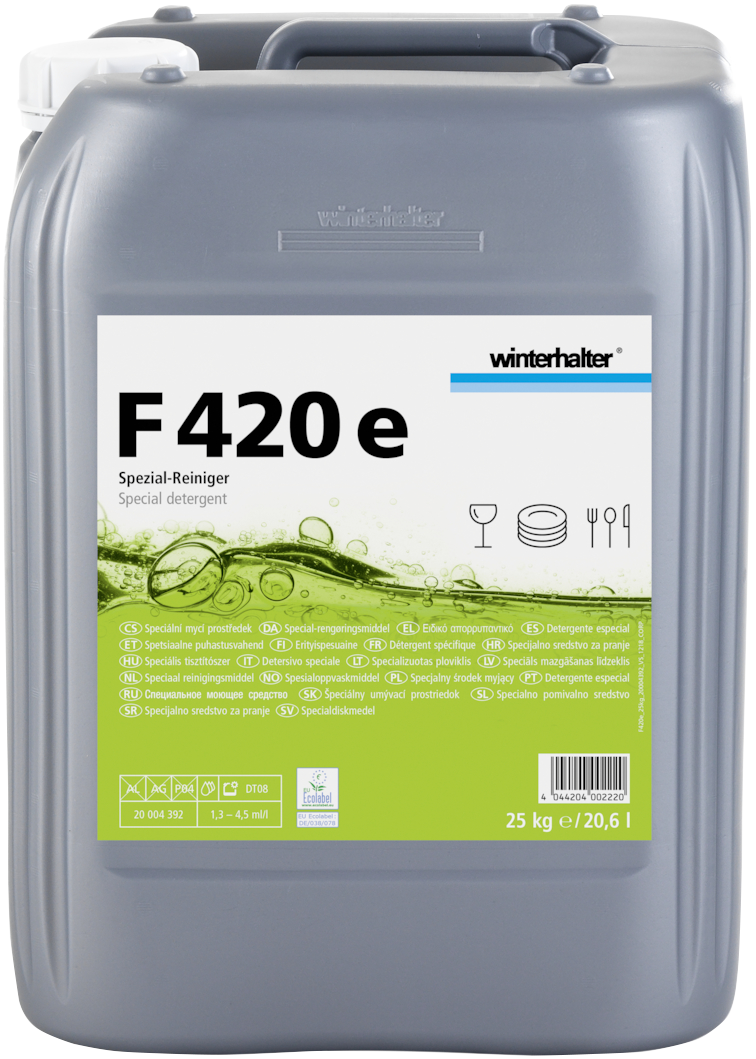 We are the only supplier who formulates and manufactures its own chemicals. A large proportion of our products carry the EU Ecolabel which is a label of environmental excellence that is awarded to products and services meeting high environmental standards throughout their life-cycle: from raw material extraction, to production, distribution and disposal. The EU Ecolabel promotes the circular economy by encouraging producers to generate less waste and CO2 during the manufacturing process.
There's more to warewashing than simply running the machine. Brilliant cleaning results can only be achieved if the machine, detergent and hygiene products are combined and precisely balanced.
With our state-of-the-art formulas, Winterhalter's new range of detergents and warewashing hygiene products are even more effective and precise than ever. They are developed by an in-house team which carries out extensive performance and application tests to ensure safety in use and the utmost quality in the results.
The new products include all-purpose detergents designed to tackle the typical types of dirt found on dishes, glasswasher detergents which prevent glass corrosion and protect decorations while still cleaning thoroughly, bistro detergents to target tea and coffee stains, high performance detergents for stubborn dirt such as dried-on starch residue, and utensil detergents with special ingredients that ensure active defoaming in the utensil washer.
Categories
Professional Kitchen Equipment