Bertha Charcoal Oven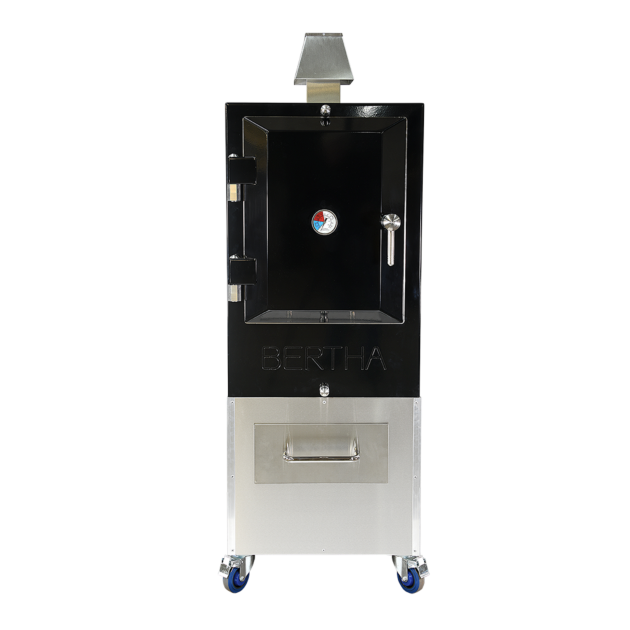 The BERTHA Charcoal Oven has been designed and manufactured in the UK since 2008. Manufactured from 304 Stainless Steel the BERTHA is extremely versatile, allowing you to cook from 100ºC – 550ºC for sustained periods of time, thanks to its enclosed charcoal grill that ensures the food retains all its natural moisture and flavour, giving you unbelievably succulent, chargrilled food every time.
The BERTHA charcoal oven is recommended for around 120 diners and has a daily charcoal consumption of 4 – 8kgs and a performance per load of 9 hours. Production per hour of 90kg average and a grilling temperature of 250 to 350ºC. The fire up time is 30 minutes. Simply build a small, loose pyramid of charcoal over one or two natural fire-lighters. Then, light the fire-lighters, make sure the top and bottom air vents are open, shut the door and leave it. In around 30 minutes it will be up to temperature.
Categories
Professional Kitchen Equipment