6 BURNERS COOKER WITH OVEN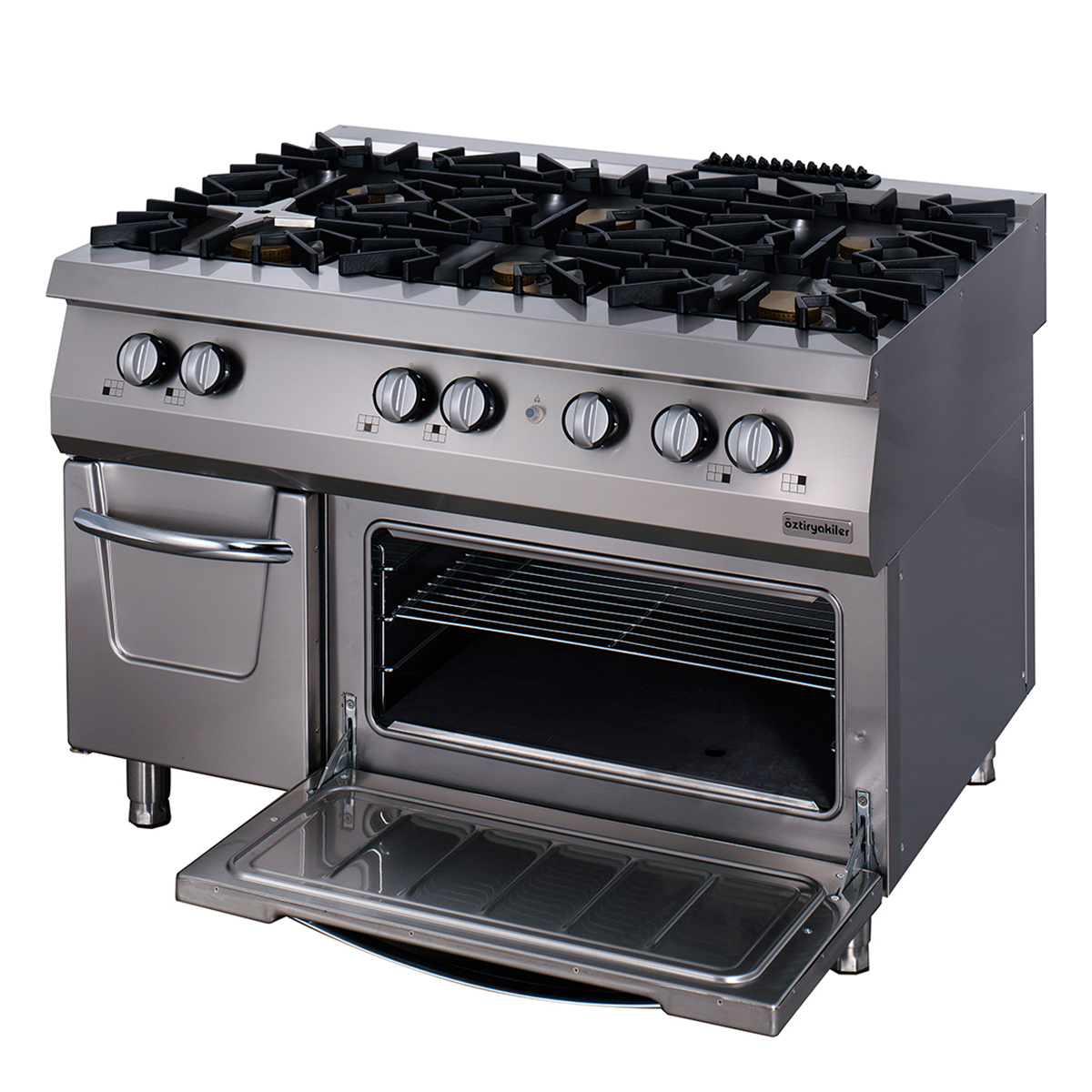 GAS RANGE WITH OVEN. 900 SERIES 6 BURNERS
* Open burners combined with gas or electric static oven with piezo spark ignition.
* Each open burner on boilingtop is equipped with flame failure safety devices.
* All ranges and boilingtops have deep drawn 2 mm monoblock cooktops,tops which have rounded corners for ease of cleaning and extra strength.
* Special designed extra powerful brass burners have designed in order to maximize power, combustion and efficiency.
* Burners are equipped with pilot flames to make usage easier and faster.
* Static oven chamber can be controlled thermostatically between 100-300 °C
* The oven is in AISI 430 stainless steel and equipped with chromed container guides which are removable and have three height settings.
* For maximazing isolation oven door has a thickness of 40 mm which is also equipped with ergonomic strong handless.
* Stainless steel micro perforated gas burners are designed according to increase efficiency provides rapid heating to oven chamber.
* 6 burner gas ranges has a model which has a oven chamber with working dimensions of 1060x550x275 mm (...S models)
* On 4 burner ranges the deep drawned oven door and deep drawned chamber front support eliminates the need of additional gasket which decreases heat transfer.
* Each burner has a pan stand made from cast iron semi gloss acid resistant black enamelled finish which is also dishwasher safe
Categories
Professional Kitchen Equipment