01 Feb 2022
Tips for tackling diversity & inclusion with Lorraine Copes, founder of Be Inclusive Hospitality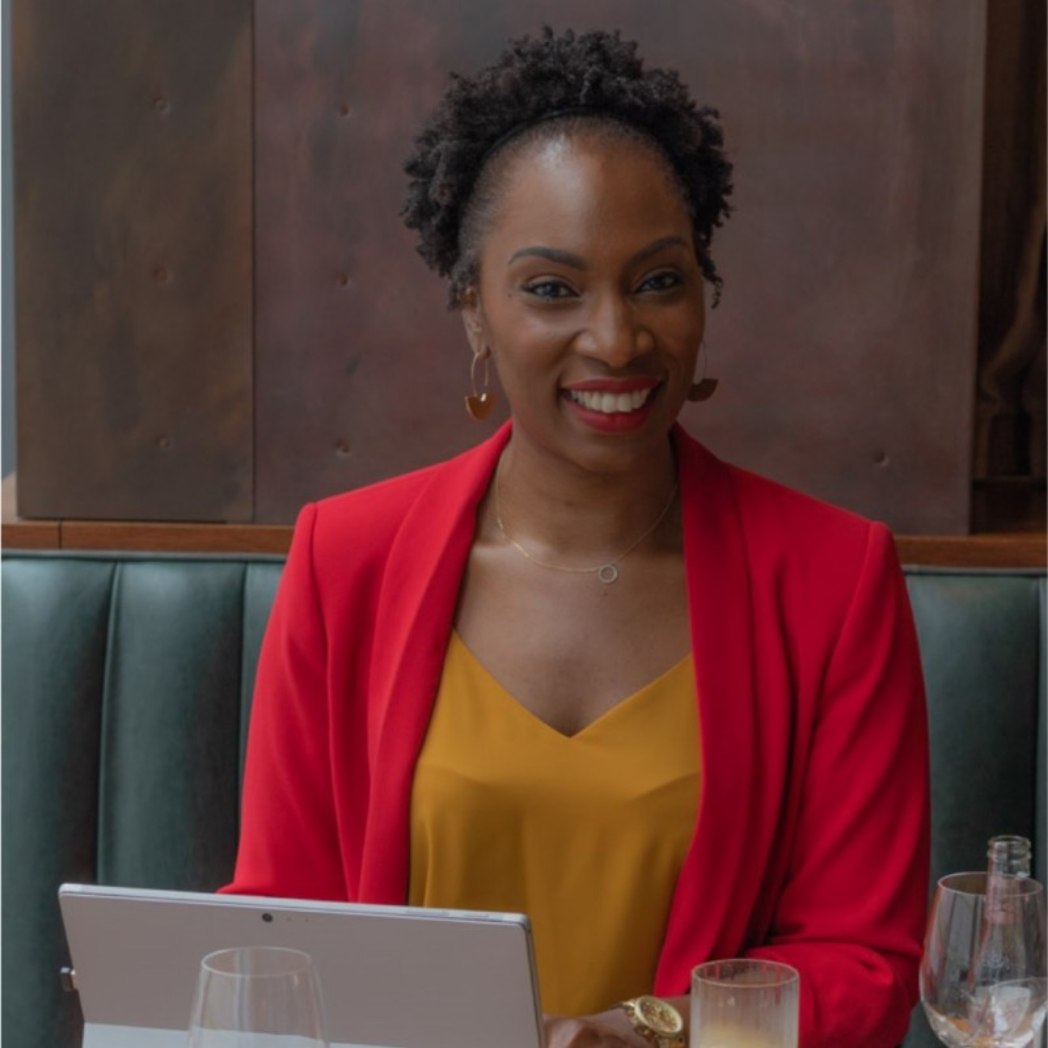 HRC Connects speaks to Lorraine Copes, founder of Be Inclusive Hospitality, about taking stock of company culture and turning the tide when it comes to diversity in hospitality.

How did you first enter the hospitality industry?

My first job in hospitality was a Food Forecast Analyst for a procurement & supply chain joint venture between Punch Pub Company and The Spirit Group. I was attracted to the role because I studied a BSc in Logistics, rather than the sector itself, but it was here that I learnt how great it could be working closely with food and drink.

What do you love about working in hospitality?

There are many things, the first is that it is filled with people who are passionate about their work, whether chef, sommelier, marketeers, operations and suppliers. Very rarely do you work with anyone who just turns up to transactionally do a job. People within this sector often have an interesting story, and food, drink and hospitality are weaved into it in a variety of ways.
The second is having an occupation which allows me to learn about many of the things that I personally love, is a real blessing. Within my role has a procurement leader, I have needed to accumulate vast amounts of knowledge on anything from Champagne, lettuce, waste disposal to beef, I have been able to travel all over the world sourcing goods, and I can then use that knowledge to ensure that the company that I am buying on behalf of buys product at the best price, service and quality. This knowledge has been equally useful personally, especially for Champagne!
What frustrates you about working in hospitality?
What has long frustrated me about the sector is it often celebrates its diversity. I have never worked for a company that does not quote the number of nationalities that it employs proudly. Meanwhile if you are Black or Asian, you are likely to occupy the lowest paying positions within the business and stay there, with very few exceptions. Within my 20-year career, this has consistently been the case, which is why I felt compelled to launch Be Inclusive Hospitality.
What prompted you to found Be Inclusive Hospitality?
The lack of people of colour in positions of influence, or generally visible within the sector. This along with the lack of people of colour at events, exhibitions, featured in trade press, or recognised at awards ceremonies. Really important to recognise is that differs hugely across different ethnic minority groups.
The amazing talent that exists within the 5000+ community that we have built over the past 10 months has remained pretty much invisible throughout my entire career. My business aims to accelerate racial equality, and since launch we have hosted 60+ digital events, launched a mentorship scheme, set up a jobs board, delivered D&I consultancy for hospitality organisations, and are soon to release a report uncovering the findings of a survey conducted at the end of 2020, which will lift the lid on experiences of people of colour within the sector.
Do you think inclusivity in the industry has moved in a positive direction over the course of your career?
I honestly think that the sector is right at the very beginning of the journey when it comes to making any real notable changes. This is not an industry specific problem, this is a societal one, and there unfortunately are not any industries where racial inequality is not a problem to be addressed.
What are some practical steps small businesses can take to be more inclusive in their hiring and promoting practices?
Ahead of considering inclusive hiring practises my suggestion is that small businesses take stock of the current culture to understand why there is not diversity at all levels. I am a big advocate of using data to tell you how the current land lies, and employee engagement surveys are a good place to start. What you are able take from a survey is firstly an understanding of the true demographic breakdown of ethnicities within your organisation, but also how your people feel about the culture that they work within (do they feel as though they belong?).
Second to this is to seek out education and training, starting with your entire leadership team. Your recruiting managers are the gateway to your business, and any prejudices or biases that exist within this team will ultimately be reflected in your hires. Last but not least, I deem it essential to have clear objectives attached to diversity, objectives drive performance in all areas of business. Be Inclusive Hospitality support businesses of all sizes on all steps of the processes, from workshops, to culture audits and we have a jobs board specifically for Black and Asian hospitality talent.
You've worked for some big brands and businesses in the hospitality industry, have you got any examples of inclusivity being effectively incorporated into company culture?
Ask me in 12 months, and I may do. The reality is as far as race equality goes, there is no business within our sector leading the way. Going back to my point earlier, most businesses are at the beginning of their journey, and so I do not have any success stories to share yet. What I have experienced is a 50/50 gender split in the leadership teams that I have been a part of. Whilst gender equality still has some way to move forward within the sector, it is leaps and bounds ahead of race equality.
What resources and services does Be Inclusive offer?
We offer a range of services under the Diversity & Inclusion umbrella including workshops, training, culture audits and advisory. We also facilitate Learning & Development initiatives for people of colour, the most recent being the Elevate Mentorship Scheme.
Since launch we have co-curated a series of digital events, launched a jobs board, and are soon to release the Inside Hospitality Report to providing insights into experiences within the sector, and key steps forward that can be taken to address the problems identified.
We collaborate to drive change and adopt a tailored approach to all of our partnerships dependent upon the business size and needs. We genuinely meet businesses wherever they are, and support the journey forward and more information can be found at www.bihospitality.co.uk.