20 May 2022
Talking restaurant management solutions, measuring HRC success and the importance of data with VitaMojo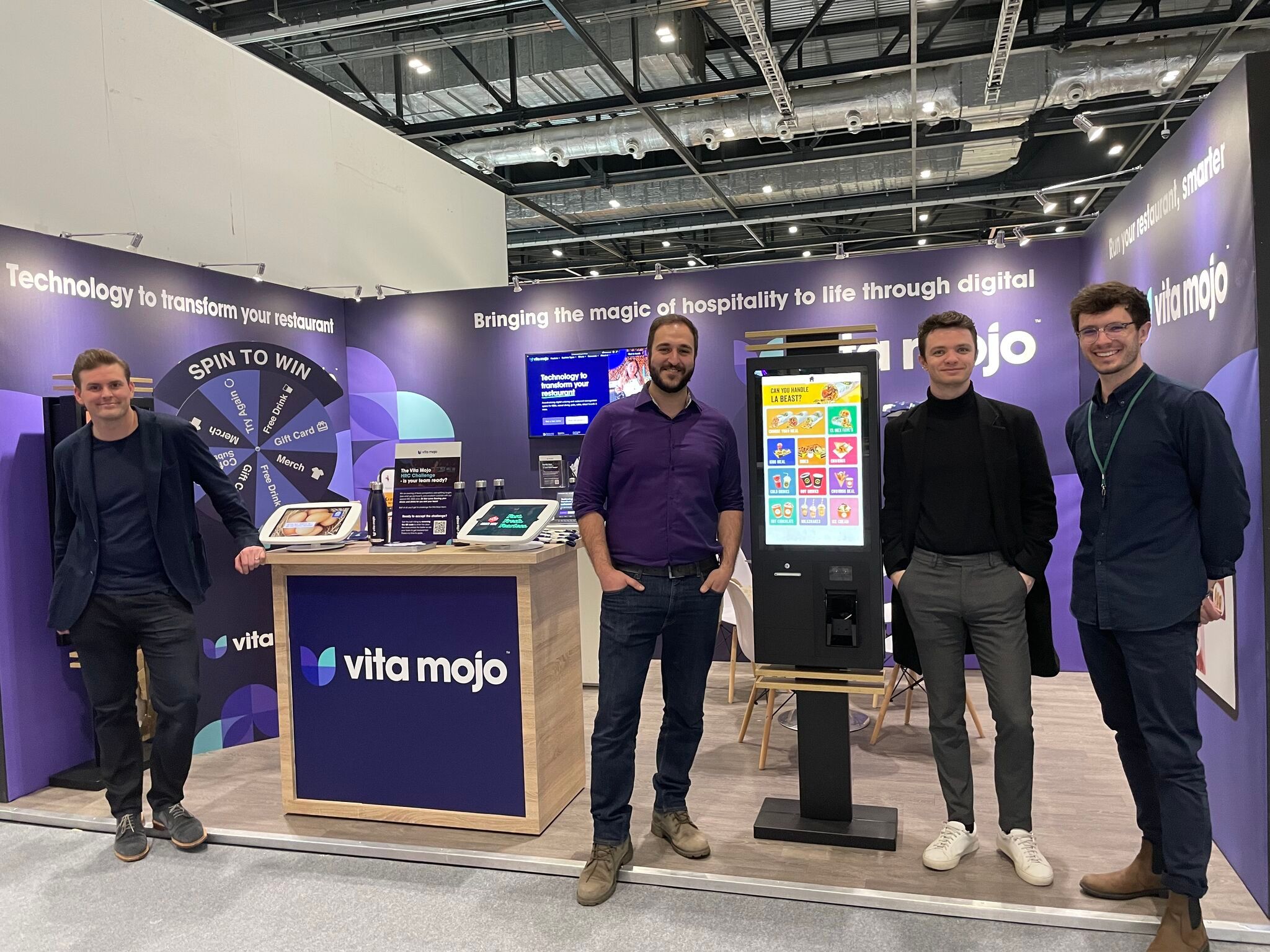 HRC sits down with VitaMojo, one of the suppliers in the show's Hospitality Tech section, to hear more about the business, how they measure trade show success and what hospitality tech trends to look out for in 2022.
What does Vita Mojo do?
Vita Mojo is the technology company powering the best food and drink businesses in the UK and Europe. Trusted by 90+ brands including Nando's, Brewhouse & Kitchen, YO! and LEON, we're constantly innovating to bring the magic of hospitality to life through digital.
What were you promoting at HRC 2022?
We were showcasing our all-in-one restaurant management solution, using kiosks and iPads to showcase our user-friendly UI, as well as screens showing our back of house management systems.
How do you prepare for trade shows?
Months of planning beforehand! Ensuring the stand design is going to look the best it can to make the most impact on the day. Briefing the team and making sure they have everything they need to explain what Vita Mojo does, whether that's screens, iPads, leaflets, boards - water bottles and socks even!
How do you measure trade show success?
As a team we debrief and share all of the interesting conversations we had with attendees, any demos that we booked in, and how we felt attendees engaged with our stand. At a trade show like HRC, you're also able to track how many leads you generated using the lead scanner app and get a tangible number of records to review afterwards, which is great too.
Why have you decided to exhibit at HRC in 2023?
We had a really successful HRC 2022, with some really interesting and valuable conversations had with operators and partners from across the industry. We'll also form part of the speaking lineup next year, which is a really important aspect of trade shows in sharing insights and engaging with operators from across the space.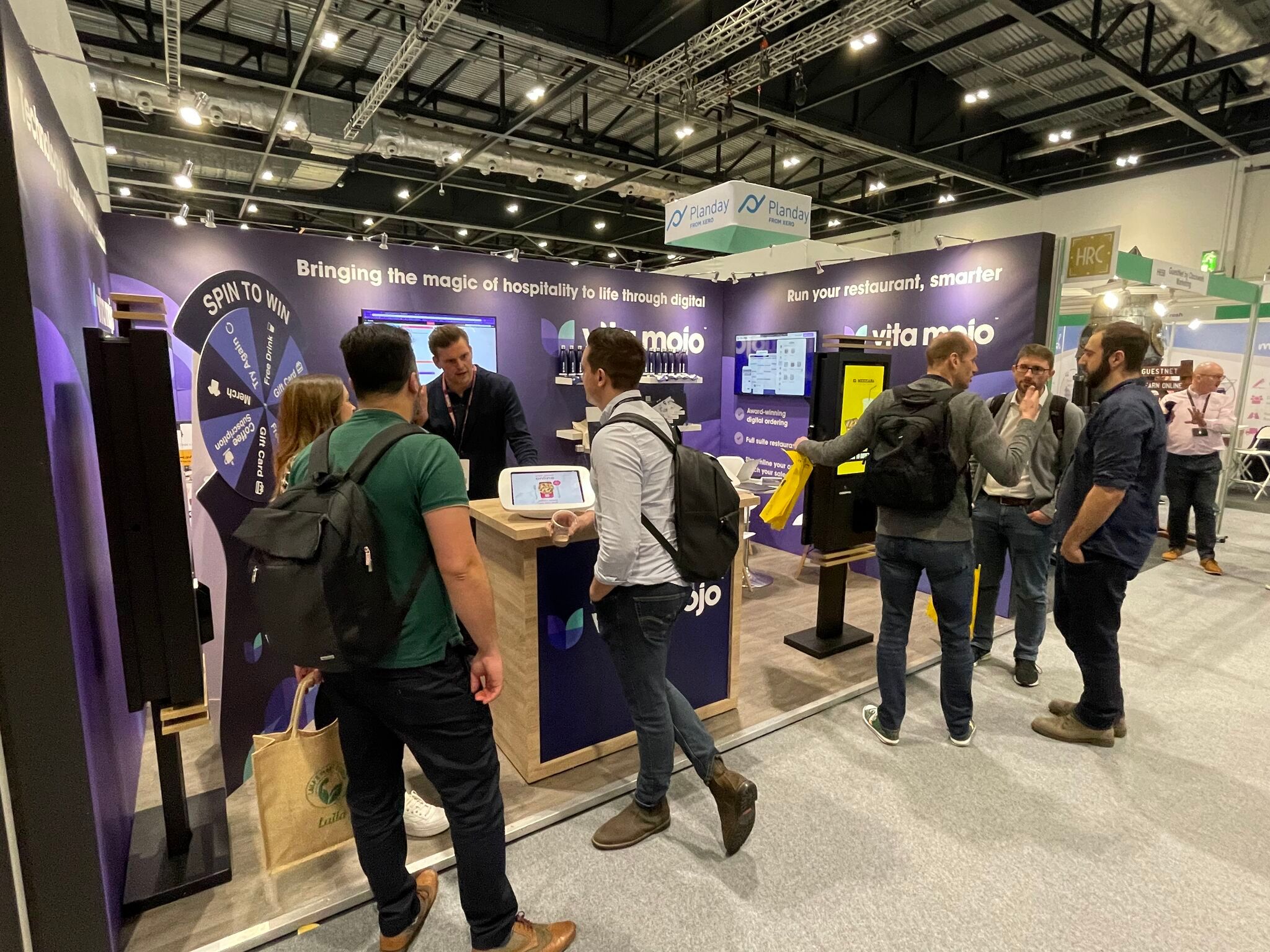 Why are trade shows a part of your marketing strategy?
Trade shows have always been a valuable part of our marketing strategy. The opportunity to showcase the Vita Mojo solution in-person, on physical tablets and kiosks, is the perfect way to get our solution seen by hundreds and thousands of potential prospects and partners.
What are some of the major trends you're seeing in hospitality tech in 2022?
One of the more widely discussed aspects of hospitality tech this year, and conversations we've been having with many of our clients, is around data. More and more operators are demanding to see better data as part of their business operations, in order to learn who their customer is. How do we track customer data? How frequently are customers coming in? What do they like to order? What is their preferred time of visit? All of these questions help to form a clearer picture of your loyal customers, and through that you can offer a more personalised and desirable service as a brand.
To find out more about VitaMojo's all-in-one restaurant management solution, head to vitamojo.co.uk.