27 Jul 2022
Multifunction by design: Charvet's Four Zone Steel Plancha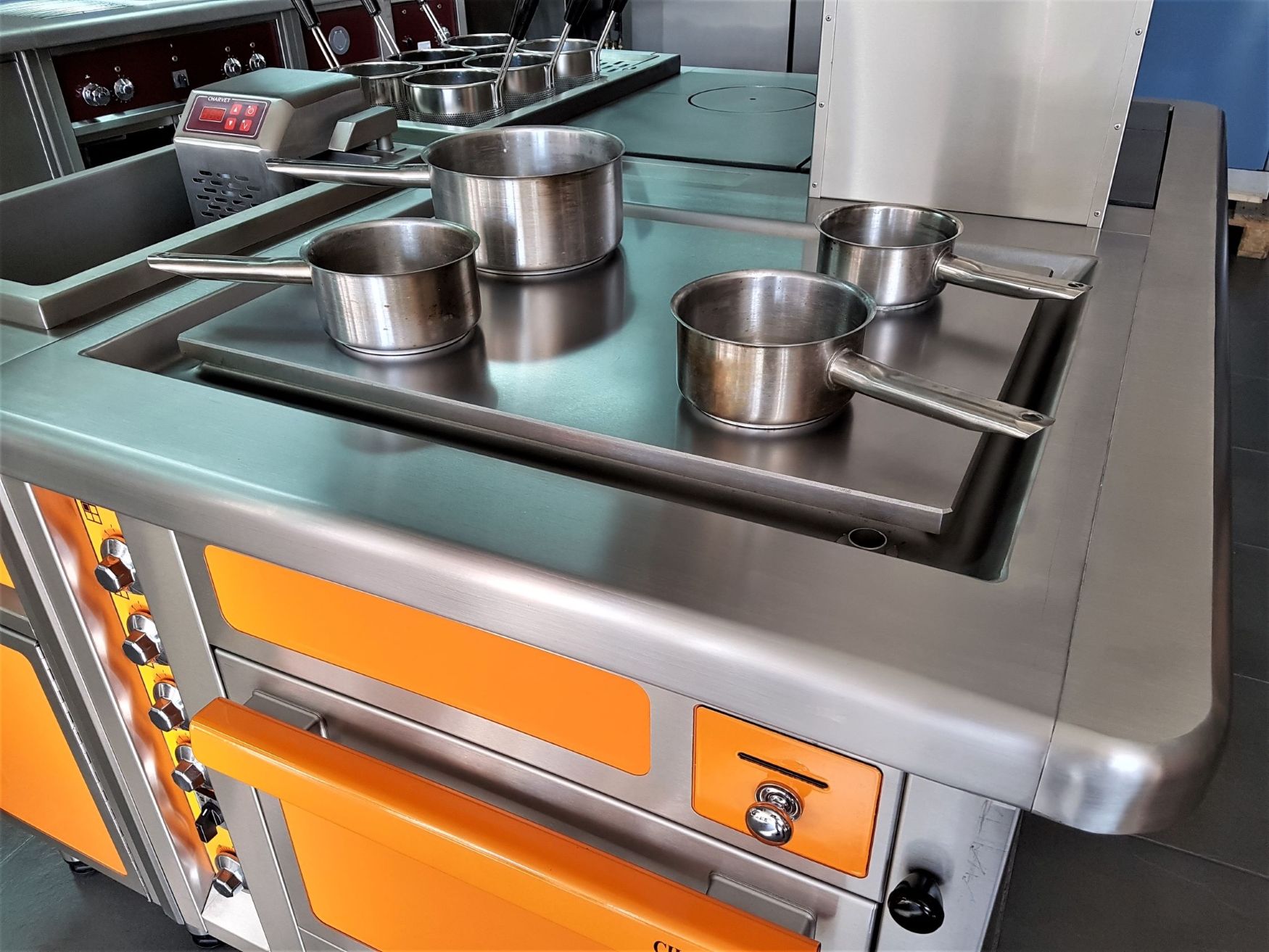 Charvet heavy-duty professional cooking ranges are renowned around the world for their quality, performance and reliability -- with cooking suites that any chef and restaurant would be proud to have in their kitchen, and their latest piece of multi-functional equipment would not look out of place as part of the armour shielding for a battle tank!
Made from 20 mm thick steel plate, the Charvet Pro 800 Four Zone Steel Plancha is multifunctional by design. For prep in the morning, the Four Zone Steel Plancha can be set to a maximum surface temperature of 450 degrees celsius, making it ideal for use a solid-top hob for boiling up big pans. For service, use it to cook on directly for Plancha style cooking, Teppanyaki and anything that needs mixed heat zones.
The Four Zones allows chef to create the right mix of searing-hot surfaces to sear, cooler sections to cook through and use the 4th section on a cool setting to hold sauce at just the right temperature. The zones work as one or individually. With 12 kW of power, the four-zone steel Plancha has brought some innovation to a very traditional market. Available with oven under.
The first to introduce multizone Plancha, Charvet was also first with a Multizone Induction Range. Charvet's Induction Multizone Range has 4 x 3.5 kW induction hobs that can work independently or as one. The range offers similar performance to a gas or electric solid top or six-burner range, without all their wasted heat – and is much easier to clean. Available with oven under. The Multizone format matches traditional ranges in flexibility and power, while reducing energy usage massively*.
Demand on ventilation is also cut and induction also provides better ergonomics for kitchen workers because it does not emit huge heat as chefs are working over it.
*Induction uses 85-90% of energy for cooking, compared to as low as 40% for gas or electric.
"The format is a clever use of technology and is being copied," says Charvet MD Ian Clow. "But the key to long term reliability and sustainability is a range that lasts 10 years and that can only be done using heavy-duty components, high-quality stainless and titanium steel and a fully welded chassis."