Meet the Supplier: Geberit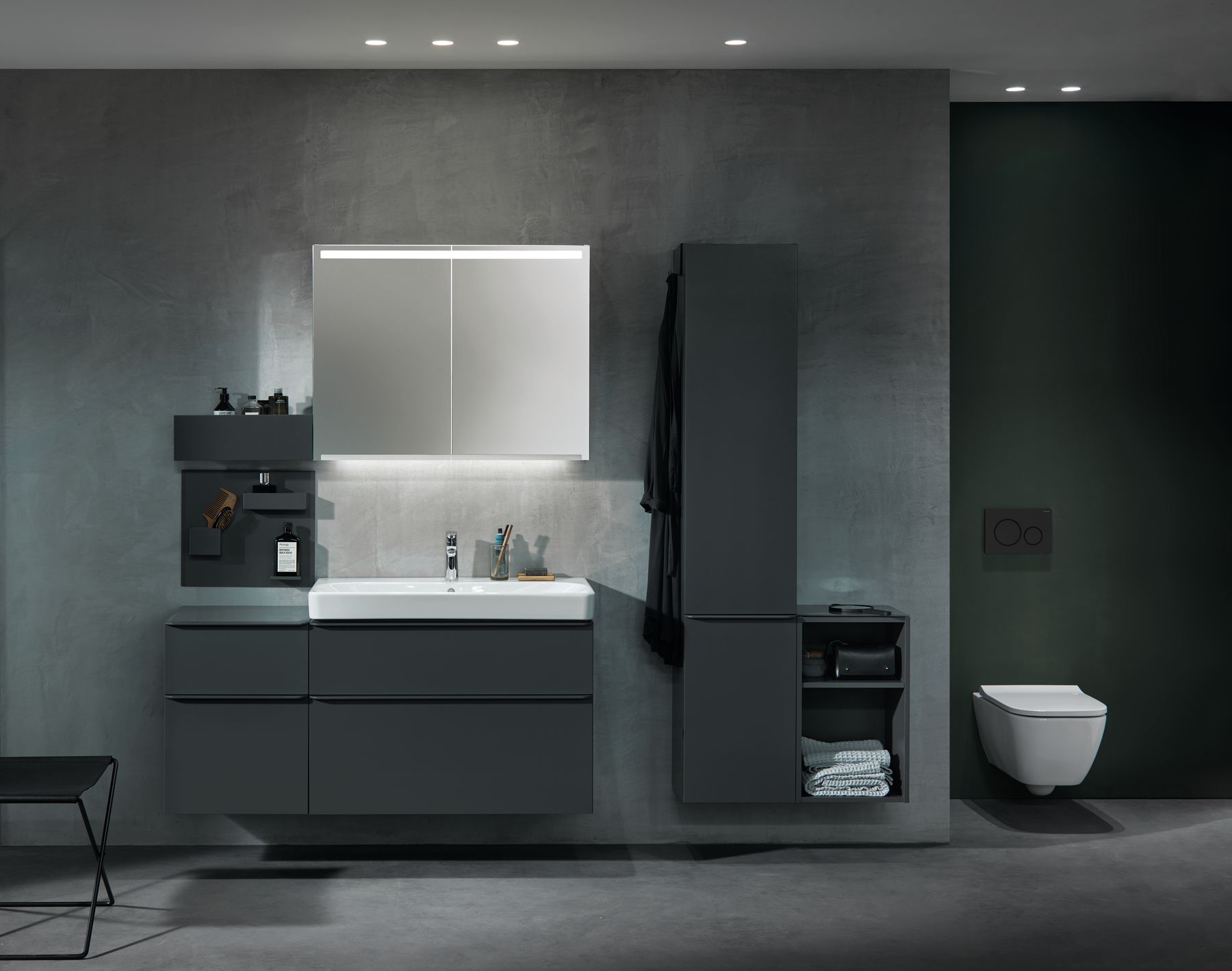 HRC catches up with an exciting addition to the show's Design & Décor section.
For anyone not familiar with the brand, what does Geberit do?
Geberit is a European market leader in the field of sanitary products, providing outstanding added value in sanitary technology and bathroom products. Geberit offers the complete bathroom solution as a manufacturer who specialises in products both behind and in front of the wall. As well as having an innovative design-focused bathroom offering, Geberit are also experts in supply and drainage solutions.
Founded by Caspar Melchior Albert Gebert in 1874, Geberit is still based in Rapperswil-Jona, Switzerland. Geberit is a global ambassador for quality with sales offices in over 50 countries and 29 production sites worldwide.
Over 12,000 Geberit employees are committed to providing customers with innovative, sustainable and durable products of the highest quality. Geberit prides itself on its strong competence for innovation, enabled and supported by the Group's wide-ranging research and development activities. Customers can rest assured that new products meet their needs – not to mention the very highest quality standards.
What are some trends you've seen in hotel bathrooms/bathroom design?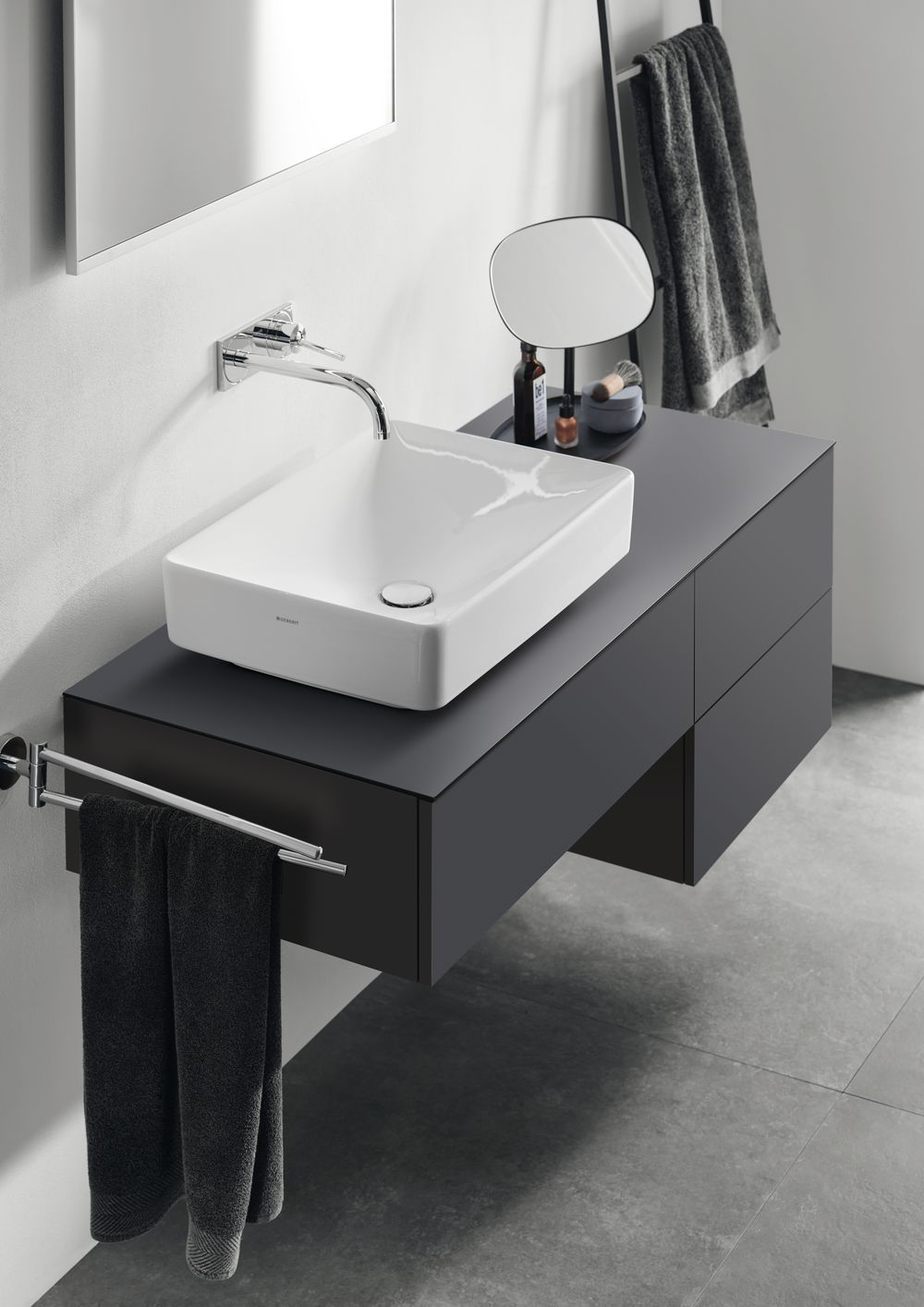 Customers are raring to get back to hotels after a long time away, and with this excitement to return also comes high expectations. The hotel trends that are really making a difference to guest's experience are wellness orientated.
For instance, smart technology which brings ease to even the simplest bathroom activities or perhaps, hospitality design that places mental serenity at the forefront. Additionally, it's important to think of all the senses, sound, for instance, has a significant effect on a guest's mental wellbeing.
All of these themes and more are discussed in the latest Geberit Hotel Guest Experience Report, created in collaboration with some of the UK's leading architects and design pioneers. The publication, now in its second year, explores the challenges and opportunities facing hotels today and covers an array of topics from design and technology to comfort and wellness.
What is your approach to sustainability?
Geberit has been developing all products in line with the eco-design principle since 2007. The goal is to create added value with the lowest possible energy consumption – for customers, for the environment and for society as a whole.
Eco-design has long included all stages of a product's life cycle, from selecting resources and raw materials, the supply chain, energy efficiency in production and logistics, the reduction of packaging and, above all, the durability, repairability, long availability of spare parts and recyclability of Geberit products.
Good sustainable performance used to be a 'nice to do' but it is now a requirement of success, promoted by governments and demanded by consumers worldwide. Leading manufacturers should view product development process through the entire life-cycle – and we must all work in partnership to look beyond the obvious and consider the value of sustainable performance at every stage of the supply chain.
How are consumer expectations for bathrooms/sanitary products evolving?
Consumers are expecting more from their bathroom and sanitaryware. Design and décor trends for 2022 are centred around harnessing the home for happiness. Last year in particular, the home itself became more than just a living space, homes are more multipurpose now than they've ever been, and creating a sanctuary in the bathroom is more desirable than ever.
With that in mind, the leading trends for the year ahead are all about what makes the consumer feel good whilst also delivering on innovative multifunctionality. For instance, smart technology in the bathroom is on the rise, of course hygiene is more prevalent than ever and finally, serenity in the bathroom space is highly sought after. With these elements in place the bathroom can become a treasured and multifunctional space that meets the modern guests expectations.
Why should hospitality business owners meet you at HRC?
At Geberit, design and function come together beautifully to create a whole new way of reimagining the bathroom space. Whether your hotel or restaurant aesthetic focuses on design minimalism or maximum comfort, we can make your vision a reality. Geberit's passion for design and technology delivers contemporary, high-quality solutions that enhance the guest experience. The Geberit Bathroom Collections provide inspirational solutions for hotel guests that meet every level of design aspiration.
Geberit will be at Stand T1019 showcasing a variety of products, including its market leading AquaClean shower toilet range and its Brenta and Piave infrared taps. The team will also be exhibiting products from the Aspire and Select bathroom collections, including its Variform washbasin range, which offers design versatility with a choice of four different shapes, as well as its premium flush plate series. The Geberit team will be on hand throughout the day to answer any specification questions.
Geberit will also be debuting 'The House of Geberit' for the first time in the UK. This is the new look and feel that will be introduced across all exhibitions this year and will bring the innovations to life.
You can find Geberit on Stand T1019 in the Design & Décor section of HRC 2022.