01 Feb 2022
Interview with Sophie Medlin, The City Dietitians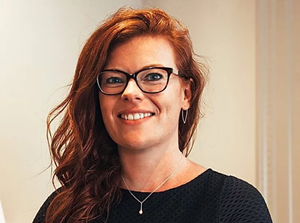 We caught up with Sophie Medlin, Consultant Dietitian at CityDietitians, to hear her thoughts on the rise of self-care during lockdown, looking after your health through food & drink and the secrets to boosting your immune system.
Please could you introduce yourself to our readers and give a little insight into your background and experience?
I am a registered dietitian and director of CityDietitians. I worked in hospitals across the country before moving into an academic role as a lecturer in nutrition and dietetics at King's College London. I left that role to start my business in January 2019. I offer specialist nutrition advice to people living with complex bowel conditions, I consult for the food industry and I work with the media to promote evidence-based nutrition.
Covid-19 and lockdown seem to have raised awareness on the importance of self-care. Have you seen a growing interest in health and wellbeing through food and drink? Is there a lack of education for consumers on this?
Absolutely. I think due to a lack of nutrition education in schools, the general public are vulnerable to misleading nutrition claims. This has become particularly heightened during Covid-19 as some parts of the food and supplement industry have been preying on the fears of the public. With nutrition and exercise playing such an important role in how our bodies cope with Covid-19, we have a real opportunity to educate the public on the positive action they can take to manage their health and wellness through lifestyle.
Are consumers waking up to the fact that they can cure or aid health problems such as tiredness, stress, gut health through their food and drink rather than over the counter medicines? Are ingesting nutrients through food and drink better than through a pill or supplement?
Unfortunately, due to health inequalities driven by economic factors we are faced with a divide between those who can afford to think about the role their diet and lifestyle plays on their day to day wellbeing and those who are struggling to know where their next meal is going to come from. I see a general increase in public engagement with how to improve day-to-day ailments through food and nutrition in those who have the mental space and financial capacity to engage. In an ideal world, we would all meet our nutritional requirements through our diet but in many circumstances, nutritional supplements can provide a good safety net to ensure we don't become deficient. The most common cause of nutritional deficiencies in people who are well, is cutting out food groups such as meat and/or dairy.
People may be looking to boost their immune systems to help fight covid-19, what ingredients or products would you advise for people to do so?
The key to optimal immune function is to eat a well-balanced diet with plenty of fruit, vegetables, whole grains, lean protein and nuts, to be conscious of your gut health by eating plenty of fibre, to get lots of sleep and to exercise in a way that doesn't exhaust you. For most people, vitamin D supplementation is also advisable. Unfortunately, despite all the advertising we have seen, there isn't any evidence to support any other dietary interventions beyond this.
Are there any new buzz words in food and drink you are using more often? What's the new 'super-food' or 'fermented' trend?
I see people coming back to the idea of balance more. Having ridden all the waves of dietary trends over the last few years, many consumers are coming back to the centre and are understanding the value of eating a balanced diet with high quality produce. Gut health has certainly been put on the agenda with many products and services coming through to meet this demand.
The government obesity strategy states that 'in supermarkets, special offers and promotions tempt us to buy foods that are not on the shopping list but are hard to resist' and that 'when we eat out, we have little information about how many calories are in the food we are offered. When we are bombarded by advertisements and promotions for food – it's hard to eat healthily, especially if we are busy or tired or stressed.' this puts a lot of onus on the food, drink, and hospitality industry. Do you think this is fair and do you think there are further steps the industry can take (other than those outlined in the policy paper) to combat the obesity crisis in the UK?
I believe that consumers should still have a choice and we need to be careful about labelling foods as 'good' or 'bad'. It would be brilliant to see shops running more offers on fresh fruit and vegetables and offering education opportunities to guide consumer behaviour in store.
Thanks Sophie for your insights! If anyone in the industry wants to get in touch, what is the best way to reach you?
My website is CityDietitians.co.uk and I am very active on social media which is all under @sophiedietitian. Thanks for having me!