23 Mar 2022
HRC 2022 finishes on a high with sessions from Tom Kerridge and more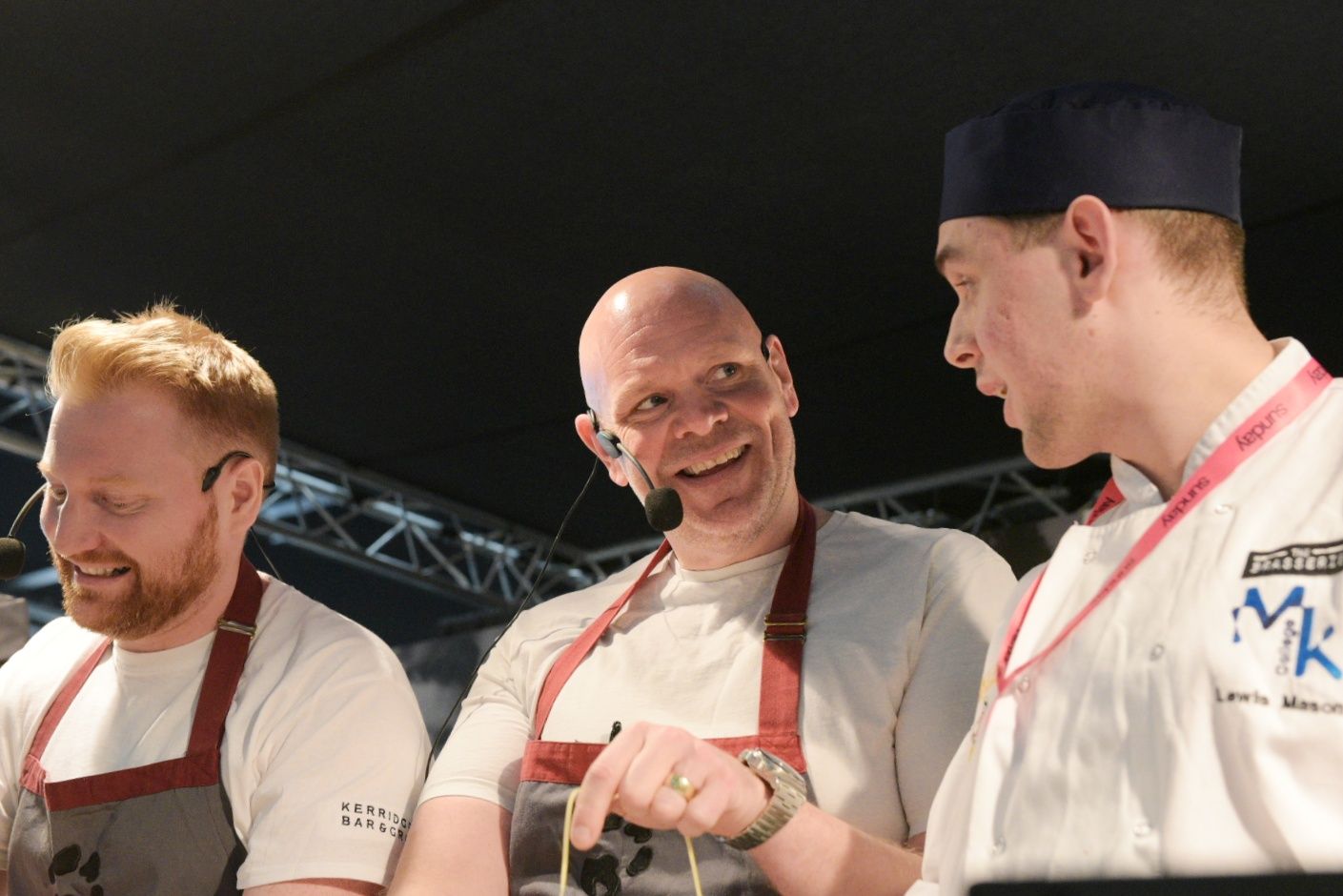 The final day of HRC saw some serious business being done on the show floor, plus key sessions from leading UK chefs on The Staff Canteen Live stage and not-to-be-missed discussions on topics such as digital transformation, hospitality marketing and building an effective people strategy for a new generation of hospitality workers.
The show's Vision Stage, designed by Harp Design and curated by EXP101, featured a session entitles 'From a hospitality business to online retailer, how do you manage the change?' which saw Chris Fletcher, Editor of Tech on Toast, William Connors, Director of IT Operations at Popeyes, Dub Lee, Systems Architect at Honest Burgers and Steven Rolfe, Founder of pointOne EPoS discuss some of the creative ways that hospitality businesses have been using technology to transform both their offering and their customer experience.
The Vision Stage also saw a session hosted by John Mason, CEO and Co-Founder of Sideways, who was joined by Leanne Tester, Learning & Development Manager at Pizza Pilgrims, Preeya Parker, Head of People at Grind and Avi Collins, Head of People at Tapas Revolution to discuss how tools like social learning and peer to peer learning can be implemented into a hospitality environment.
The Staff Canteen Live
The final day of The Staff Canteen Live saw live cooking demos from chefs including Tom Kerridge and Nick Beardshaw of Kerridge's Bar & Grill, plus Roux Scholar 2021 and Head Chef at three Michelin-starred The Fat Duck in Bray, Oli Williamson and his senior chef de partie, Sophie McNally.
Kerridge commented: "HRC is an opportunity for people to showcase new equipment, new ideas, innovation with products and it's a great place for chefs to network and see what's going on."
Commenting on the presence of students at the event, and why it's important for them to be involved in events like The Staff Canteen Live, he added: "It's so important for us as an industry to be encouraging new blood, new exciting ideas and new people coming into the industry to showcase and show them what a fun place it can be.
"Both myself and Nick have been in the industry for decades now, and you see so many things and you get so many opportunities to travel, take part in things, have fun, but above all else what we want to do is to show it's a great space to work.
"You have to work hard but the end results you can get out of it, the things you can experience I mean it's magical. So any support for hospitality training facilities and colleges, anything that we can do, apprenticeships schemes we'll always embrace."
Williamson, who was cooking live on stage for the first time, added: "As chefs we're not the biggest social butterflies so it's quite nice for us to get out of our comfort zone and come and see and talk to people and do other stuff, push yourself."
Suppliers and partners celebrate a successful event
Lily Phillips, Lead Designer at Harp Design: "We've really enjoyed being at the show and designing the Vision Stage has been absolutely incredible. Being able to see everyone's faces and talk to our suppliers and meet lovely new clients. It's been an incredible show. Bring on the next one!"
Adam Blake, Marketing Manager at Black and Stainless Creative Metalwork: "This is our first show with HRC. We've had an amazing time and made some great contacts and had a fair few enquires and were supported brilliantly by the team. We'll certainly be back next year."
Nick Flower, Director of Stretch & Tents: "I couldn't recommend the show any more. It's been great to engage with new and potential leads and for everyone here to see what's on offer in the market. It's a fantastic show and I recommend it to everyone."
Steve Hobbs, Director of Grande Cuisine and Chairman of the Foodservice Equipment Association: "It's been great to be back at an exhibition after three years of not being able to meet and great face to face. It's been a really great show for us, we've been able to showcase and launch the Grande Cuisine academy and it's been a great opportunity to get back in front of the dealers, distributors and consultants talking about project work and promoting the brands MARENO and Athanor that we're responsible for."